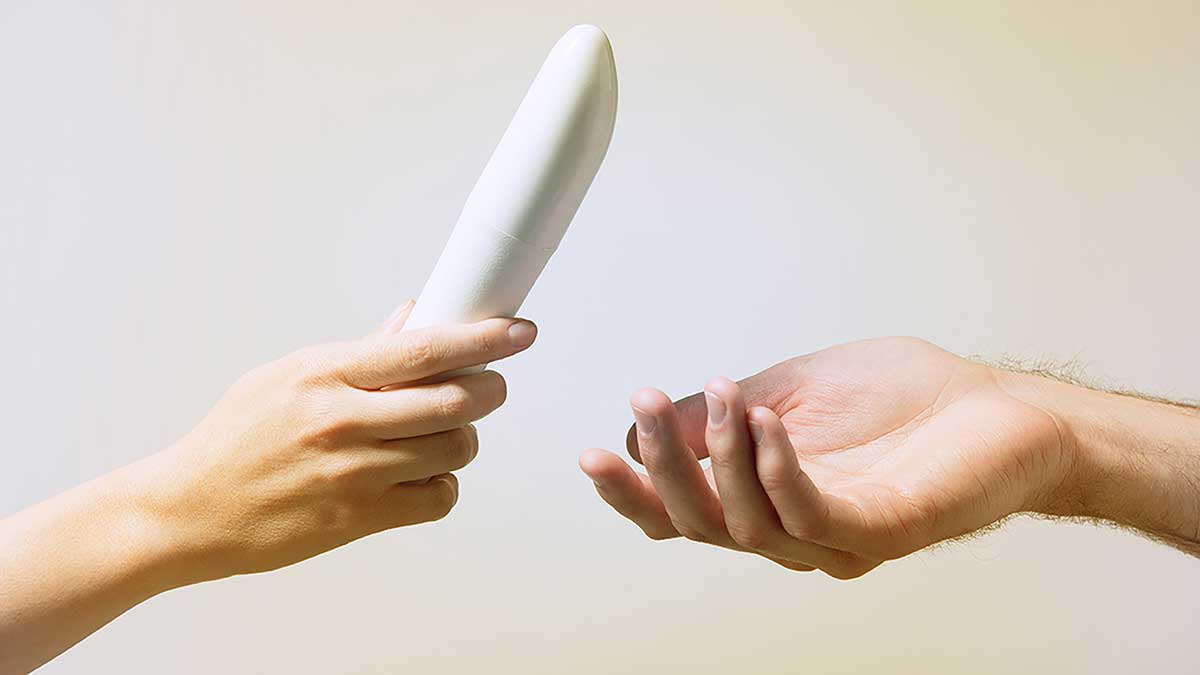 MarriedDance is a unique adult store where Christians can shop for sex toys and marital aids without being exposed to nudity and vulgar content. This has opened up a whole new world for many couples, and you may be wondering how to broach your spouse about trying a sex toy for the first time.
We've got some helpful advice for talking to your spouse about buying and using a sex toy. We can't guarantee they will be on board with adding a marital aid to the mix, but our advice will help you communicate your desire effectively.
How Your Request to Introduce Sex Toys Is Framed Matters
The thought of using a sex toy can be intimidating to some people and bring about feelings that question their sexual performance.
Frame your want to incorporate a marital aid in your marriage bed as an exciting thing you and your spouse can do together, not as a replacement to your spouse.
Here are a few examples of bringing up the idea of adding toys to lovemaking to your partner.
Our time together last night was very nice. Thanks for making time for us even though you had a rough day. Hey, I noticed you were a little frustrated trying to reach orgasm and gave up quickly. How do you feel about using a vibrator together to ensure we're both satisfied when you don't have the energy or time to put in the effort needed to reach orgasm?
I can't wait to go on vacation with you next month! Have you ever thought about trying a sex toy? I think the novelty of a vibrator could really spice things up and enhance our intimacy together. We could use a vibrator on each other to enhance foreplay and sex.
Last night felt great. I noticed it took more effort to get your erection firm enough for sex. How do you feel about getting a stroker so I can use it during foreplay to help you get ready for intercourse? The stroker would make it easier on those days when more effort is required. I heard they feel great, too!
Hey babe, last night was much needed! It's been a while since we could have sex, and I'm sorry I didn't last long enough for you to finish. Maybe we should get a marital aid that we can use together, so we're both satisfied when I finish quickly.
Communicate Clearly
It's essential to be direct with what you want and why you want it. It would be best not to leave your spouse guessing about something because it could raise doubts about your rationale.
If you want to start using a vibrator to aid in a quick and easy orgasm during sex when you're tired or in a hurry, tell him that. If you want to use a sex pillow to start enjoying more adventurous sex, tell her that. Don't leave your spouse guessing. Honest communication is vital.
Shop Together
Let's say your partner agrees to shop for a sex toy or two. Great. Shop together. This way, you can get a feel for each other's likes and dislikes, and there's no questioning if someone wandered off the beaten path and ended up somewhere they weren't supposed to be. It also ensures that you won't buy anything your spouse refuses to use.
Be willing to compromise.
Both of you need to be comfortable with your purchase. That's why it's crucial to shop together and compromise on items if necessary.
Timing is important.
The time and place you bring up your desire to add a sex toy to your sexual repertoire are important. Right before or during sex is probably not a good time. At a time or place when you could be overheard is perhaps not ideal either.
Pick a private place and time when your spouse feels comfortable talking about such a topic and has time to mull it over. Never put pressure on them to make a decision. Give your partner time to consider your desire and meet later to talk about it more if need be.
Good luck talking to your spouse about trying a sex toy. You got this! Remember to be direct and honest about why you want. Frame your request as something to do together, not a replacement for you or your partner's body. Listen to any concerns and thoughts your spouse may have, and compromise when necessary.
Further Reading
Tips on Using a Sex Toy for the First Time