Clitoris cuddler vibrators are designed to embrace the clitoris and engulf it with heavenly stimulation during foreplay or intercourse.
Makeup of a Clitoris Cuddler
Clitoris cuddler vibrators come in a few different styles. Some cup the clitoris and engulf it with stimulation, others straddle the clitoris with two vibrating "ears", and others are curved and provide direct clitoral stimulation.
Here are examples of the different clitoris cuddler styles.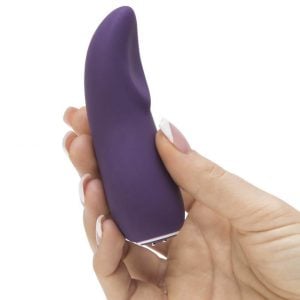 The Touch vibrator cups the clitoris and engulfs it with deep, low-frequency stimulation.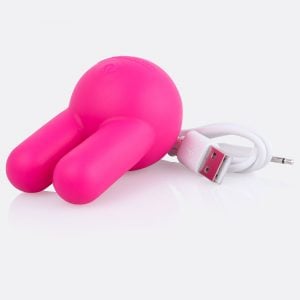 Toone's vibrating "ears" straddle the clitoris and provides stereo stimulation.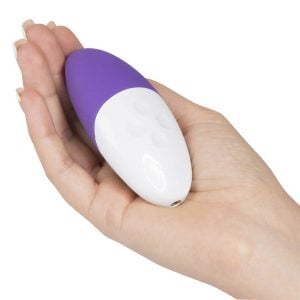 Siri is a palm-sized massager that's curved and provides direct clitoral stimulation.
What Is a Clitoris Cuddler Vibrator Used For?
A clitoris cuddler vibrator is designed to provide concentrated stimulation to the clitoris. The palm-sized clitoris cuddlers are the perfect shape and size for stimulating your clitoris while having sex with your husband! More on that below.
How-to Use a Clitoris Cuddler Vibrator
We've put together some Christian-friendly tips for using a clitoris cuddler vibrator to add intimacy to your marriage bed and spice things up without cheapening sex. If you have any additional tips or techniques, please leave them in the comments below so others can enjoy them too.
Important Tip: Husbands, apply a little water-based lube on and around your wife's clitoris so she has a smooth, friction-free experience that won't leave her with an irritated vulva.
Foreplay
Clitoris Cuddlers that Cup: Start by stimulating the clitoris with your fingers or tongue. Her clitoris will need to be warmed up before applying intense stimulation. Once she's been warmed up, cup her clitoris with the massager while it's on a low speed, and turn up the intensity as needed.
Clitoris Cuddlers that Straddle: Start by teasing the area around the clitoris, and once it's warmed up straddle the clitoris with its two "ears". While stimulating the clitoris with stereo vibrations, move it front to back a little, or use your fingers to gently squeeze her clitoris with the "ears".
Palm-Sized Clitoris Cuddlers: Begin by rubbing the tip of the massager all around the clitoris. Once it's warmed up, rub it front-to-back directly over the clitoris. When she can't take it anymore, apply direct stimulation to the clitoris with a little pressure while it's on a high speed until she's satisfied.
Nipple Stimulation: Clitoris cuddlers that straddle are also good for stimulating nipples during foreplay or intercourse. Breast stimulation releases oxytocin which gives the feeling of connection and bonding. Oxytocin has also been shown to help a woman orgasm.
Cunnilingus or Manual Stimulation: If your fingers or tongue need a break or you just can't seem to get her over the hill, supplement your stimulation with a clitoris cuddler and bring her to heavenly bliss.
Intercourse
Clitoral Stimulation: Most clitoris cuddlers can be used to stimulate your clitoris while having sex with your husband, but the palm-sized ones do the best job. Use one of these vibrators to stimulate your clitoris while making love to your husband so both of you can orgasm together.
Here are a few of our favorite sex positions for stimulating your clitoris while making love to your husband.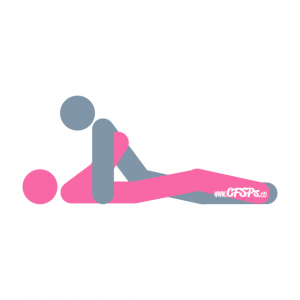 The Super 8 Sex Position is the best for stimulating your clitoris during lovemaking.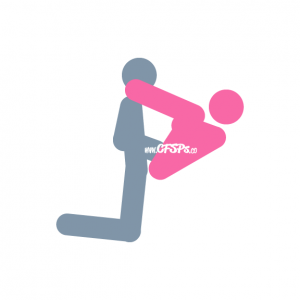 Jiggle & Jam gives the husband easy access to stimulate your clitoris during sex.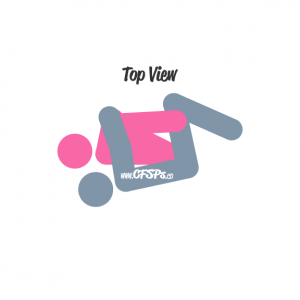 Reach over your wife while spooning her, and stimulate her clitoris.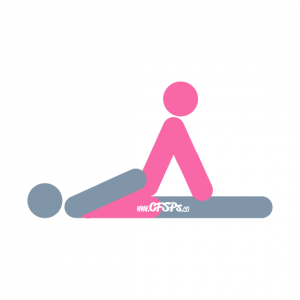 Clip lets her control the thrusts while you stimulate her clitoris, and enjoy the great view.
If you like these positions, CFSPs has many more sex positions with access for manual clitoral stimulation.
I hope our explanation of what a clitoris cuddler vibrator is and how one can be used to add intimacy in your marriage bed was inspiring and helpful for your marriage bed. If you have any questions, we'll be happy to answer them for you.