Couples' vibrators are designed to be enjoyed with your spouse during sex. She gets powerful g-spot and clitoral stimulation and together, you both share the vibrations.
Makeup of a Couple's Vibrator
Couples' vibrators usually include a g-spot stimulator at one end and a clitoral stimulator at the other end. They have a flexible neck that allows the small g-spot stimulator to be inserted into the vagina and the external stimulator presses against the clitoris.
Here are examples of different types of couples' vibrators.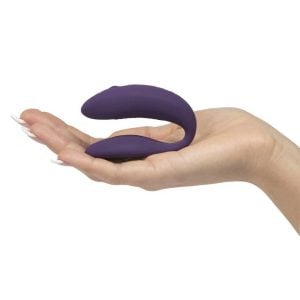 We-Vibe invented the couple's vibrator, and the We-Vibe Sync is their latest and greatest model. It includes an internal g-spot stimulator and external clitoral stimulator.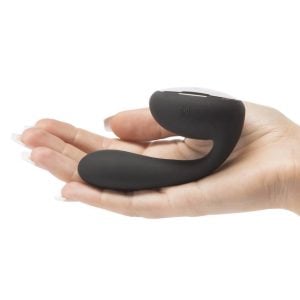 Ida's internal stimulator makes a come-hither type of motion to stimulate the g-spot while its external stimulator stimulates her clitoris with powerful vibrations.

What Is a Couple's Vibrator Used For?
Couple's vibrators are meant to be worn during sex so the woman can enjoy additional g-spot and clitoral stimulation. They can also be worn during some foreplay activities and used to connect partners while apart for business. More on that below.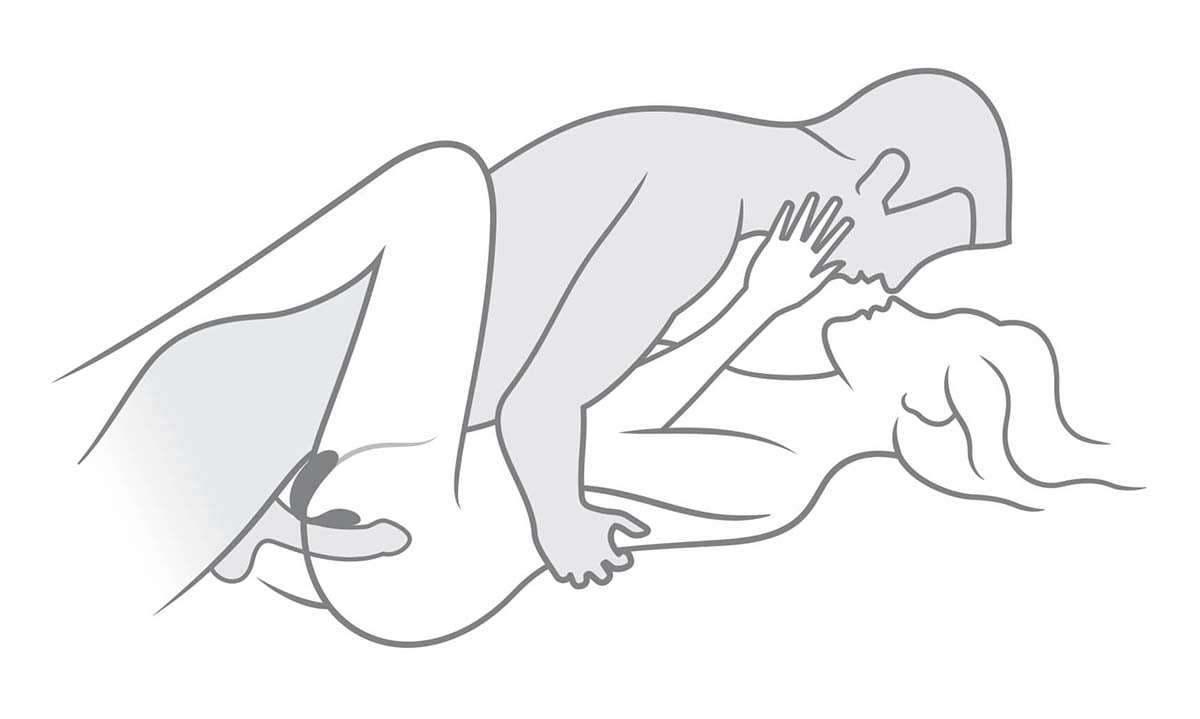 How-to Use a Couple's Vibrator
We've put together some Christian-friendly tips for using a couples vibrator to add intimacy to your marriage bed and spice things up without cheapening sex. If you have any additional tips or techniques, please leave them in the comments below so others can enjoy them too.
Foreplay
G-spot and Clitoral Stimulation During Fellatio: Wear a couple's vibrator while giving your husband a blowjob or handjob so you can have fun too. It's easy. Insert the internal stimulator into your vagina, and then wear a pair of panties over it so the external stimulator is pressed against your clitoris. Give your husband the remote, and let him control the intensity and vibration patterns.
Penis and Testicle Stimulation During Cunnilingus: Wear the vibrator around the base of your penis so that the two ends are touching your testicles while giving your wife cunnilingus or manual stimulation. Give her the remote and let her control the stimulation for some interesting fun.
Intercourse
G-spot and Clitoral Stimulation: Wear the couple's vibrator while having sex with your husband in a missionary-style sex position so you can enjoy extra g-spot and clitoral stimulation and he can share the vibrations with you.
I hope our explanation of what a couples vibrator is and how one can be used to add intimacy in your marriage bed was inspiring and helpful for your marriage bed. If you have any questions, we'll be happy to answer them for you.