G-Spot vibrators have a curved shaft and vibrating tip that's designed to reach the g-spot and stimulate it for earth-shattering vaginal orgasms during foreplay.
Makeup of a G-Spot Vibrator
Most G-Spot vibrators have a smooth, curved shaft with a round or broad tip that's designed to stimulate the g-spot. Many of them include a powerful vibrator near the tip of the shaft for maximum g-spot stimulation.
Here are examples of different g-spot vibrator styles.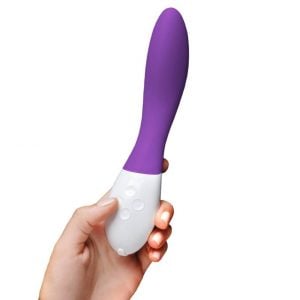 Mona 2 is the king of g-spot vibrators and has a generous curve to its shaft.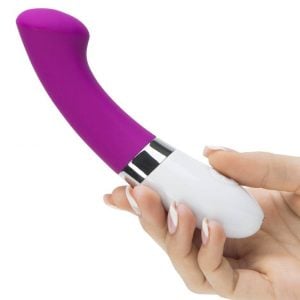 Gigi 2's broad, flat head stimulates your g-spot with lots of direct stimulation.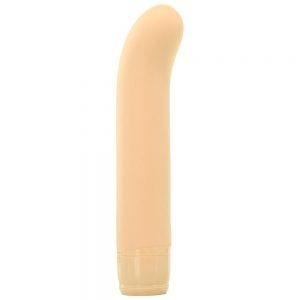 Chubby G includes a straight shaft with generous girth and a curved tip for g-spot stimulation.
What Is a G-Spot Vibrator Used For?
A g-spot vibrator is used to stimulate your wife's g-spot while manually stimulating her clitoris, giving her cunnilingus, or on its own during foreplay. The curved shaft of some of these massagers also makes them a great marital aid for stimulating your clitoris while having sex with your husband.
Where Is My G-Spot? Is It Real?
If you've already found your g-spot, skip to the "How-to Use a G-Spot Vibrator" section unless you want to brush up on your g-spot and clitoral anatomy.
Honestly, it's complicated. You've probably heard about the g-spot, along with how it's the "key" to achieving an earth-shattering vaginal orgasm, but might not have found yours yet.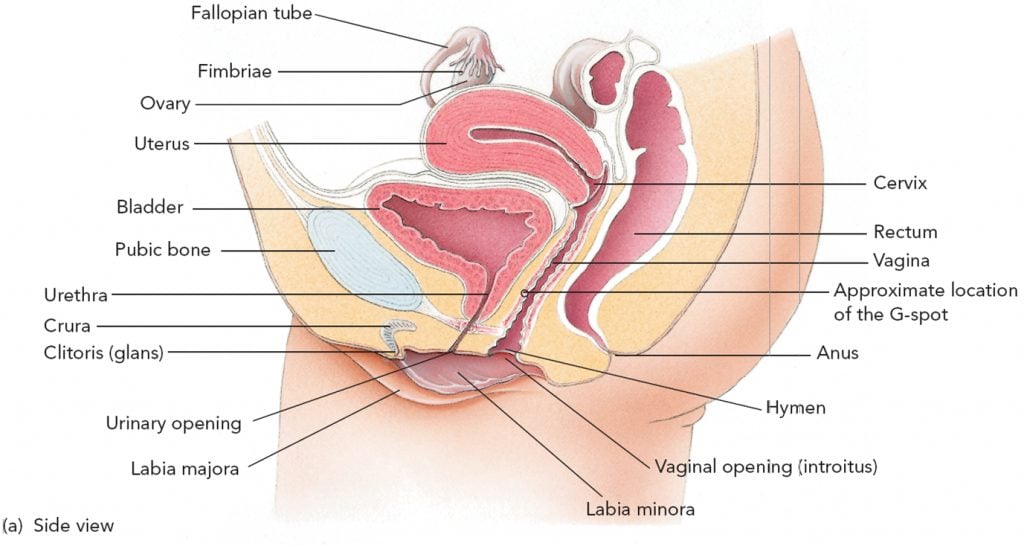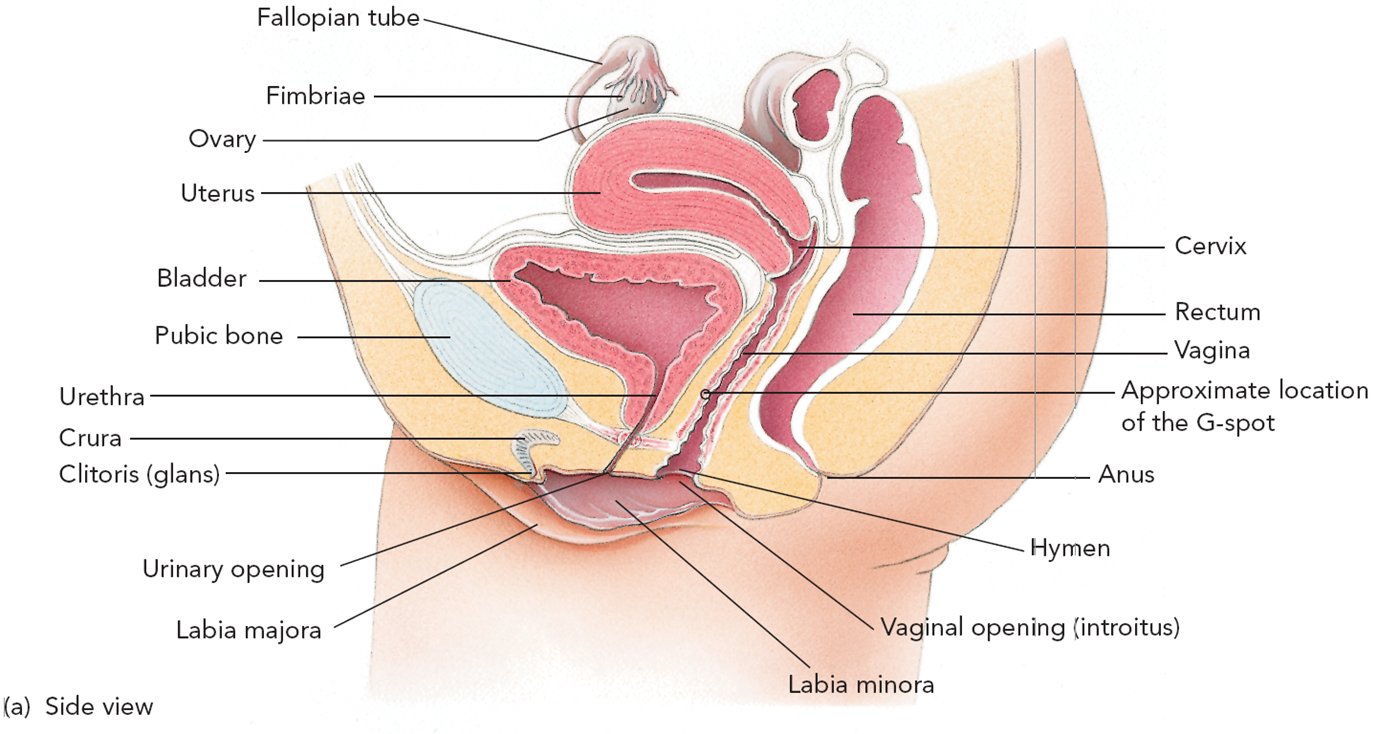 The g-spot was introduced by Dr. Beverly Whipple after she discovered that using a "come hither" motion with her fingers along the upper wall of the vagina produced a physical response in women.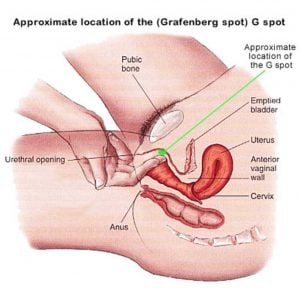 Your g-spot isn't a distinct part of your anatomy. It's part of your clitoral network. This means that when you're stimulating the g-spot, you're stimulating the internal part of your clitoris, which is much larger than we were led to believe. It turns out, the pea-sized nub where your inner labia meet is only the tip of the clitoris. The internal body of the clitoris travels from the pea-sized head into the body and divides into two "roots" that straddle the vagina and can each be as long as four inches.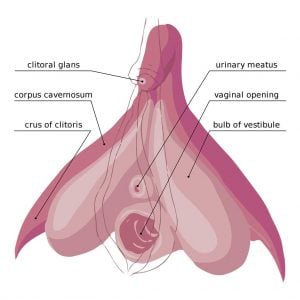 The region of the g-spot varies from woman to woman because the length and location of each woman's clitoral "legs" vary. This explains why it can often be difficult to locate. Most women's g-spot is located on the upper wall of the vagina about 2-3 inches from the vaginal opening.
Now that we're on the same page about where the g-spot is, let's move on to stimulating it with the help of a vibrator.
How-to Use a G-Spot Vibrator
We've put together some Christian-friendly tips for using a g-spot vibrator to add intimacy to your marriage bed and spice things up without cheapening sex. If you have any additional tips or techniques, please leave them in the comments below so others can enjoy them too.
Important Tip: Husbands, it's very important that your wife is very aroused before you stimulate her g-spot. If she's not aroused her g-spot won't be receptive to your stimulation.
Foreplay
G-Spot Stimulation Only:
First, apply water-based lubricant to your wife's vagina opening and the shaft of the vibrator to ensure a comfortable, smooth glide.
Next, insert the g-spot vibrator into your wife's vagina, so the vibrator's curved tip reaches her g-spot.
Turn the vibrator on a low speed, and slowly move it in-and-out while paying attention to cues from your wife that you're hitting her g-spot.
Once you've found "the spot," turn up the vibration speed, apply more pressure to her g-spot, and make short, in-and-out movements to stimulate her.
G-Spot Stimulation During Cunnilingus or Manual Stimulation: Use the technique above to stimulate your wife's g-spot while stimulating her clitoris with your fingers, another vibrator or while giving her cunnilingus.
Stimulating your wife's g-spot with a vibrator while giving her cunnilingus is easier than it sounds, especially with the help of a wedge sex pillow. When you place a wedge under her butt with the high side facing her feet, it lifts her pelvis and tilts it back which makes stimulating her g-spot during cunnilingus very easy.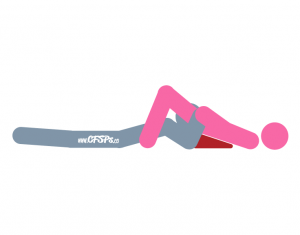 Clitoral Stimulation: The curved tip of most g-spot vibrators are also great for stimulating the clitoris during foreplay or copulation. Press the tip of the marital aid against your clitoris and make small circular movements during sex positions such as Super 8. It can also be used to stimulate the clitoris during foreplay by sliding the head of the vibrator up and down over the entire vulva or while making small circular movements around and over the clitoris.
Perineum Stimulation: Press the tip of a massager against the sensitive skin between your husband's testicles and anus (perineum). Try this using different speeds while giving him a handjob, blowjob, or by itself.
External Prostate Massage: Press the tip of a vibrator firmly against your husband's perineum while giving him fellatio or a handjob with the vibrator speed on high. The massager's vibrations will penetrate deeply into his body and stimulate his prostate.
Intercourse
Clitoral Stimulation: The curved shaft and powerful stimulation from the tip of g-spot vibrators makes them ideal for stimulating your clitoris while having sex. This is a great way to orgasm with your husband while having sex!
Here are a few of our favorite sex positions for stimulating your clitoris while making love to your husband.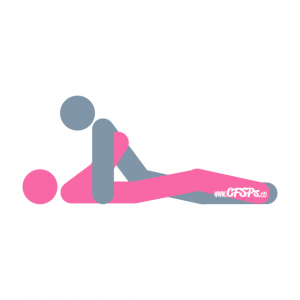 The Super 8 Sex Position is perfect for clitoral stimulation using a g-spot vibrator while having sex.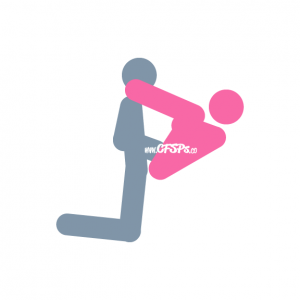 The Jiggle & Jam Sex Position gives the husband great access for stimulating her clitoris with a g-spot vibrator while making love.
If you like these positions, CFSPs has many more sex positions with access for manual clitoral stimulation.
I hope our explanation of what a g-spot vibrator is and how one can be used to add intimacy in your marriage bed was inspiring and helpful for your marriage bed. If you have any questions, we'll be happy to answer them for you.