Description
Tips on Using Diamond Silicone Gel
Here are some of our favorite Christian tips on using this personal lubricant to improve the quality of intimacy in your marriage bed.
Handjobs: This no-drip, thick, silicone gel is perfect for an extended handjob during foreplay.
Manual Clitoral Stimulation: This thick gel is also great for manual clitoral stimulation that takes a while. Its thick gel stays where you need it, so you never need to re-apply.
Sex in the Shower: Apply a little of this lube inside your vagina before hoping in the shower or tub and enjoy a long-lasting slip during lovemaking.
More Information
Astroglide Diamond Silicone Gel is a thick, waterproof, long-lasting, silicone-based personal lubricant that's great for long manual sessions or sex in the shower, tub, pool, or ocean.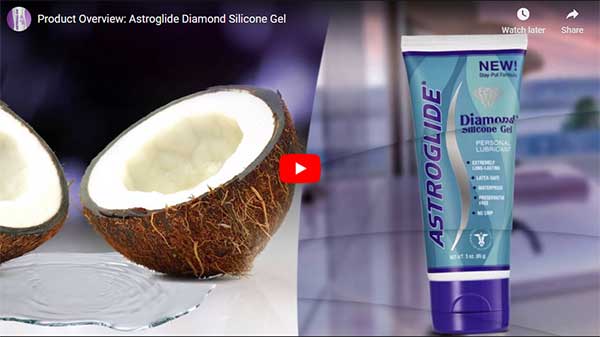 Ingredients: Dimethicone, Cyclomethicone, Dimethicone/Vinyl Dimethicone Crosspolymer, Cocos Nucifera (Coconut) Oil
UPC: 015594011202