Description
Tips on Using the Nipple Play Nipple Suckers
Here are a few of our favorite Christian tips for using these nipple suckers to enhance lovemaking.
Promote Oxytocin Release: Nipple stimulation causes oxytocin to be released. Oxytocin gives you the feeling of connection and bonding and helps bring on an orgasm.
Foreplay or Sex: Wear them during foreplay or sex for added nipple and breast stimulation.
More Information
Silicone: These ultra-soft, easy-to-squeeze nipple suckers are made of smooth silicone for comfortable, pleasurable wear.
Dimensions: 2.25″ x 1″
Warranty: This marital aid includes a 1-year manufacturer warranty.
How to Use
Apply a little water-based personal lubricant around the rim of the nipple sucker.
Squeeze the sucker.
Place it on the nipple.
Release the sucker to create the suction.
Tip: The more you squeeze before placing it on the nipple, the stronger the suction will be. Start with a light suction and move up from there.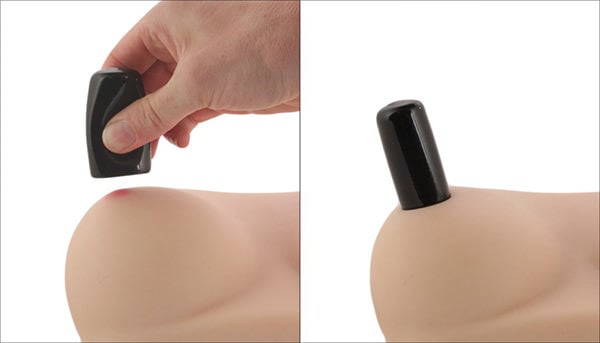 UPC: 716770083463