Description
More Information
Thoroughly cleaning your sex toys after use is important to keep them free from germs and yeast. UVee is the only scientifically proven system that sanitizes over 99% of harmful bacteria within 10 minutes using UV-C light and is a complete sanitizing, charging, and storage system for your vibrators and sex toys.
Its discreet design includes a locking mechanism, interior dividers, and one (small) or three (large) USB ports for recharging your toys while they are cleaned and stored.
UVee comes in two sizes, UVee HOME Play (Large): 16.4″ x 8.75″ x 5″ and the UVee GO Play (Small): 12.5″ x 5″ x 3.5″.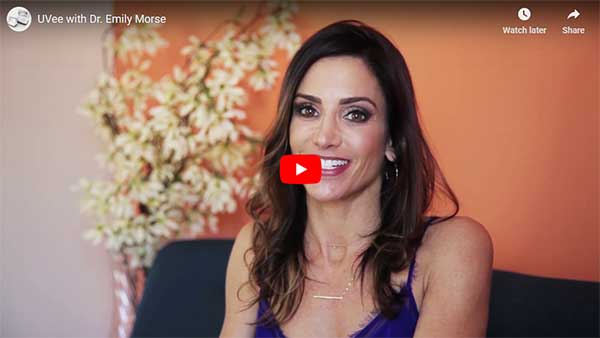 Specifications
UVee HOME Play (Large): 16.4″ x 8.75″ x 5″, 3 USB Charging Ports, plus additional access port for non-USB devices to be charge by a wall outlet while securely stored.
UVee GO Play (Small): 12.5″ x 5″ x 3.5″, 1 USB Charging Port