Description
How do I use the Jumpin Gyrator Mini Rocket Bullet Vibrator?
It doesn't include the needed 3 AAA batteries, so make sure you have some before jumping in bed. Slide the power button to turn the vibrator on and slide it up further to increase its vibration speed.
The Jumpin Gyrator Mini Rocket Bullet Vibrator can be used as a great Christian intimacy sexual aid by stimulating their genitals or other erogenous zones during foreplay or intercourse. Use it to stimulate her clitoris during missionary-style sex positions or his testicles while giving him fellatio.
Get more tips on using a bullet vibrator to enhance lovemaking in your marriage bed.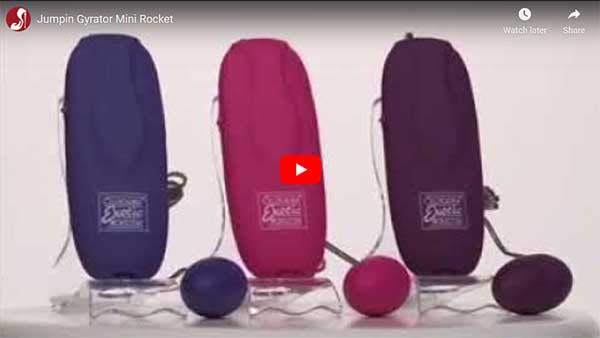 Ensure your Jumpin Gyrator Mini Rocket Bullet Vibrator and all of your marital aids have a long productive life by thoroughly cleaning them after every use. We highly recommend using antibacterial cleaner or warm water and soap to clean your marriage toys and let them air-dry overnight. It's also a good idea to remove the batteries from the remote when it's not being used to ensure long battery life.
Details:
Silky smooth, swirled, turbo powered, multi-use mini stimulator with extreme vibrating and gyrating action
Multi-speed
EZ grip power pack with slide control
2.5" x 1"/6.25 cm x 2.5 cm
Requires 3 AA Batteries
UPC: 716770073228