Description
Tips on Using the Scoop
Here are a few of our favorite Christian tips on using this clitoris cuddler to improve the quality of intimacy in your marriage bed.
Foreplay: Give your mouth or hand a break and engulf your wife's clitoris with the Scoop's wonderful vibrations during foreplay.
Intercourse: Cup the Scoop over your clitoris while making love to your husband and enjoy as it engulfs you with pure bliss!
Get more tips on using a clitoris cuddler vibrator to enhance lovemaking in your marriage bed.
More Information
The Scoop is made of smooth, flexible silicone and is shaped like a scoop so that it cups your clitoris and engulfs it with deep, low-frequency vibrations. It's waterproof so that you can take it with you in the tub or shower. The powerful vibrator vibrates in 10 speeds and 10 patterns for up to one hour on a single charge! It also includes a 2-year warranty.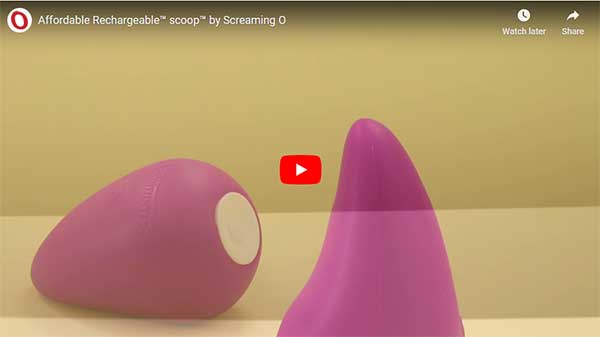 Specifications
Rechargeable vibrator with a flexible scoop
20 FUNctions of deep, rumbling vibration
Curved, contoured, flexible massage surface
60+ minutes of vibration on a single charge
Made from lab-tested, body-safe True Silicone
UPC: 817483013218