Description
More Information
Three Points of Contact: TriIt! includes 3 soft, vibrating balls that surround your clitoris with mind-blowing stimulation. Use it to surround your clitoris with stimulation or directly stimulate it with one of the balls.
Powerful Vibrations: Try It! has a powerful motor that vibrates at a low frequency. Its deep, rumbly vibration penetrates deep and provides powerful stimulation. It also vibrates in 10 unique patterns and 10 speeds.
Pure Silicone: This massager is made using soft, smooth silicone that's waterproof and easy to clean.
Rechargeable: It's rechargeable via a USB cable and lasts around one hour on a single charge.
Waterproof: Playtime doesn't always have to be in bed. This sex toy can be used while in the shower or tub. Its waterproof design also makes it much easier to clean.
2-Year Warranty: This product inclues a 2-year limited warranty.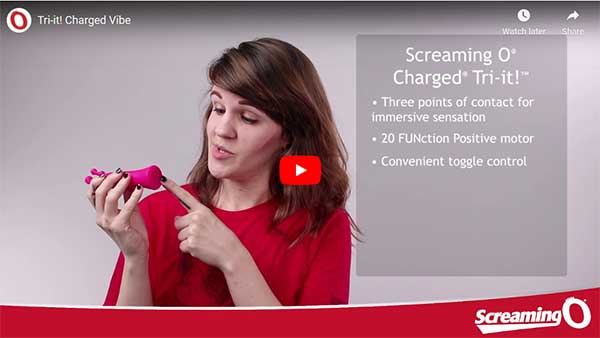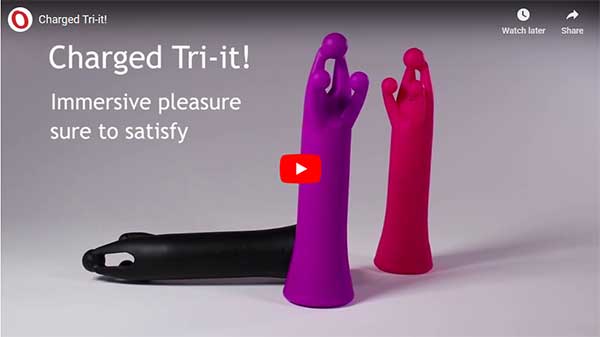 Specifications
Three points of vibrating contact
Powerful Positive motor features 20 functions of deep, rumbling vibration
60+ minutes of vibration on a single charge
Made from lab-tested, body-safe True Silicone
USB charge cable included