Description
Tips on Using the Womanizer Liberty
Here are a few of our favorite Christian tips on using this pressure wave stimulator to improve the quality of intimacy in your marriage bed.
Difficulty Orgasming: Use this stimulator during foreplay or intercourse to provide orgasm-inducing clitoral stimulation that's almost guaranteed to make you come every time.
Foreplay: Engulf your wife's clitoris with heavenly stimulation during foreplay and give her an orgasm or two.
Intercourse: Cup your clitoris with this stimulator during sex so you can orgasm with your husband while making love.
Get more tips on using this pressure wave stimulator to enhance lovemaking in your marriage bed.
More Information
The Womanizer Liberty Pressure Wave Clitoral Stimulator engulfs your clitoris with gentle suction and touchless, massaging Pleasure Air Waves for orgasm-inducing stimulation unlike any other type of stimulator! It stimulates in 6 quiet intensity levels to suit your needs. It's waterproof so that you can take it in the tub or jacuzzi with you. Hint… it works even better underwater! Liberty includes a cover that keeps it clean and makes it a great travel companion. The massager's body is made of plastic, and its cup is made of soft silicone and includes a small and large version. It's also rechargeable and lasts up to 2 hours on a single charge.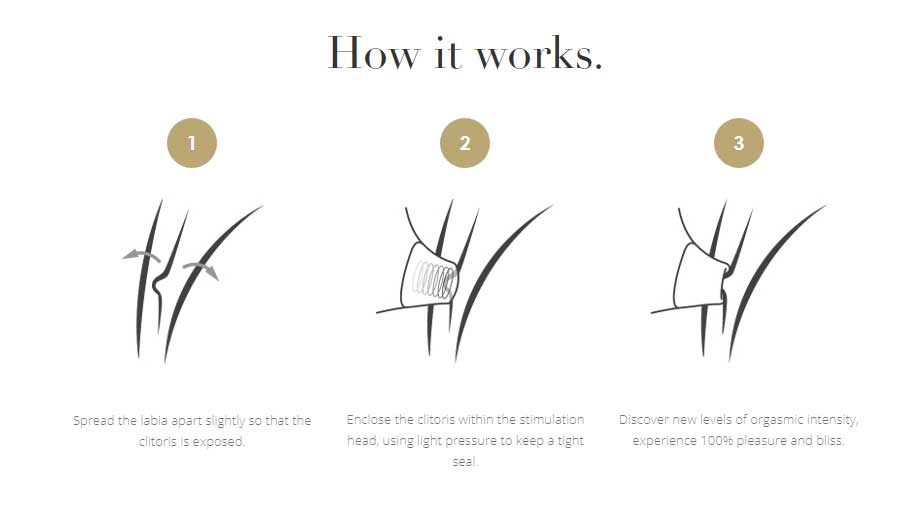 UPC: 4251460606516