Description
Tips on Using the Chubby G
A few of our favorite, Christian tips on using this g-spot vibrator to further improve the quality of intimacy in your marriage bed.
Foreplay: Use the thick, smooth shaft and curved tip to stimulate your wife's g-spot during foreplay. You can use it while manually stimulating her clitoris with your fingers, while giving her cunnilingus, or on its own.
Intercourse: Take advantage of this vibrator's curved shaft by pressing it against your clitoris while making love to your husband.
Get more tips on using a g-spot vibrator to enhance lovemaking in your marriage bed.
More Information
The Chubby G is a silicone-coated vibrator with a thick, smooth shaft. Its curved tip includes a seven-function vibrator that's powered by 2 AA batteries. This marital aid includes a 90-day warranty and is waterproof so you can take the fun with you in the shower or tub.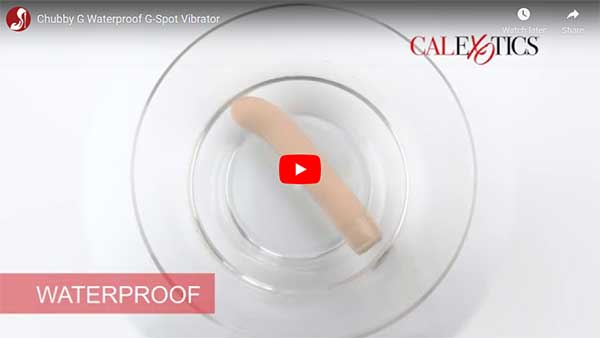 UPC: 716770088598