Description
More Details About the Inspire Vibrating G-Wand G-spot Vibrator
The Inspire Vibrating G-Wand includes a bendable shaft that can be formed to fit your body. It also consists of a vibrating ball on the end of the shaft that stimulates your g-spot with ten heavenly vibration modes. It's rechargeable and lasts up to three hours on a single charge! It's waterproof so you can take the fun with you in the tub or shower. The wand is made using soft silicone and includes a 1-year warranty. This vibrator also has a travel lock to keep it from turning on while traveling.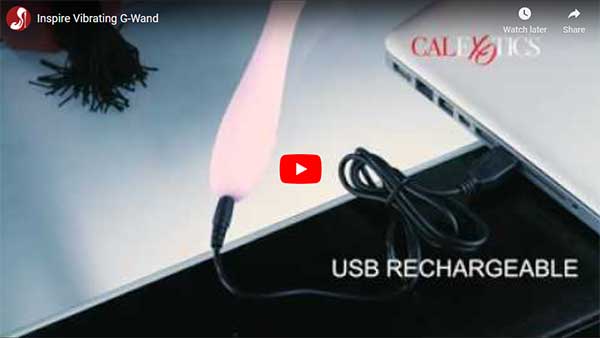 Tips on Using the Inspire Vibrating G-Wand
The Inspire Vibrating G-Wand is a great Christian sex toy for couples who want to add intimacy to their marriage beds. Here are a few popular tips on using this marital aid to enhance lovemaking.
G-spot stimulation. Use the wand to stimulate your wife's g-spot during foreplay. Bend the shaft of the vibrator to a shape that fits her body well.
Get more tips on using a g-spot vibrator to enhance lovemaking in your marriage bed.
UPC: 716770086648