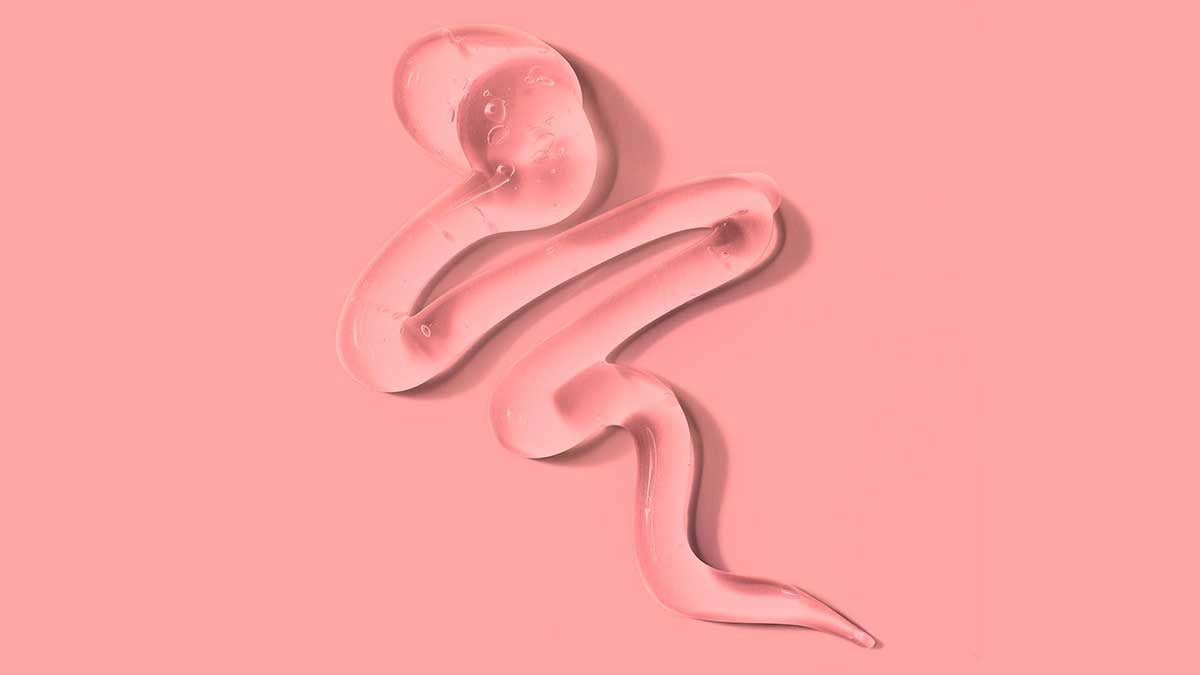 Personal lubricant, also known as lube, is the most popular marital aid couples use during foreplay and sex. Lube is used to make sexual acts such as handjobs, manual stimulation, sex toy play, and sexual intercourse more comfortable and enjoyable for both spouses.
It's really important that you use the correct type of lube for the "job" for the best results. This article explains the differences between different kinds of personal lubricants and which ones work best with each type of sexual activity. We'll also go into depth about picking a high-quality lube that works for you.
Why Use a Personal Lubricant?
Personal lubricants provide a comfortable slip or glide that allows you to feel and enjoy your partner without irritation and discomfort from rubbing dry skin against dry skin.
Lube is great, and there's nothing to feel shameful or embarrassed about if you need it. Many couples choose to use lube even if they don't need it because it just feels better.
Pick the Right Personal Lubricant for the Job
Water-Based Personal Lubricant is universal and your safest bet for most sexual activities. This type of lubricant provides a good amount of slip but might need to be reapplied during use. It can be used for handjobs, manual stimulation, intercourse, and sex toy play. Water-based lube is also great for people with sensitive skin, and it easily washes off of skin, sheets, and furniture.
Silicone-Based Personal Lubricant has an oily texture, provides a lot of slip, and lasts a long time without needing to be reapplied. It's best used for intercourse and is waterproof so that it can be used underwater or in the shower. Silicone-base lube should never be used with silicone sex toys or condoms because it can break down the rubber. Hard plastic, glass, or steel marital aids are fine. This type of lube is also tough to clean off of the skin, sheets, and floor. Word of caution: try not to spill any on the shower floor because it will become very slippery and not come off for days.
Hybrid Personal Lubricant consists of a mixture of water-based and silicone-based lubricant that has a lot of slip and lasts longer than water-based lube. It can be used for a handjob, manual stimulation, intercourse, and with most sex toys. This type of lube washes off pretty easy but might stain sheets or furniture a little.
Oil-Based Personal Lubricant has an oily texture, provides a lot of slip, and lasts a long time without needing to be reapplied. It can be used for a sensual massage, handjob, manual stimulation, intercourse, and with many sex toys. This type of lube should not be used with latex condoms or latex sex toys because it will dissolve them. It washes off with hot water and soap but may stain sheets and furniture.
Thick Personal Lubricant is best used for sexual activities such as breast sex and a handjob or handjob using a sleeve. Its thick formula keeps the lube in place where you need it the most.
Thin Personal Lubricant flows almost like water. It's excellent for intercourse because it closely matches the feel of a woman's natural lubrication. Thin water-based lube is also an excellent choice for internal sex toy play. It doesn't work well with handjobs or manual stimulation because it dries out quickly when exposed to air.
Tips for Choosing a High-Quality Personal Lubricant
We only sell high-quality personal lubricants at MarriedDance, but here are a few tips for choosing a high-quality lube somewhere else.
Avoid personal lubricants that contain artificial colors, artificial flavors, colors, sugars, or essential oils. These additives could cause irritation.
Avoid lubricants that contain glycerin. Glycerin or glycerol is a sugar alcohol that might affect the health of the bacteria in the vagina and may increase the chances of a vaginal infection.
Try to pick a personal lubricant with a pH between 3.8 and 4.5 to decrease the risk of bacterial vaginosis.
If you're trying to conceive while using personal lubricants, make sure you choose one that is specific for conception. Many lubricants decrease sperm motility and prevent them from reaching the egg.