Pressure Wave Clitoral Stimulators are a new type of stimulator that are designed to engulf the clitoris with a gentle suction and touch-less pressure waves for some of the most powerful clitoral stimulation possible. These clitoral stimulators are known for being able to give almost any woman an orgasm within a few minutes of use.
Makeup of a Pressure Wave Stimulator
Pressure wave stimulators have a cup that cups the clitoris while stimulating it. Most of these stimulators use a gentle suction that draws the clitoris out and stimulates it with rapid pressure waves, but some of them use ultra-low, sonic pulses instead. Both types stimulate the clitoris without directly touching it.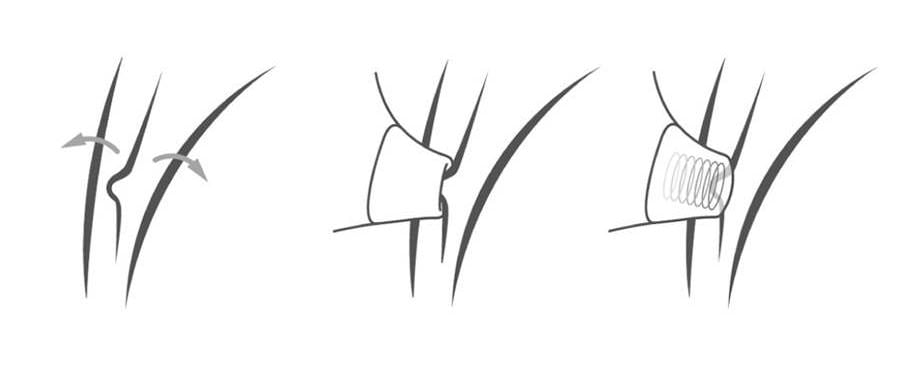 Here are examples of the different types of pressure wave stimulators.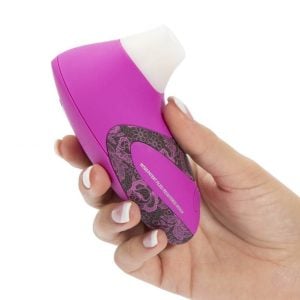 The Womanizer Pro is the original pressure wave stimulator with its patented, touchless, Pleasure Air technology.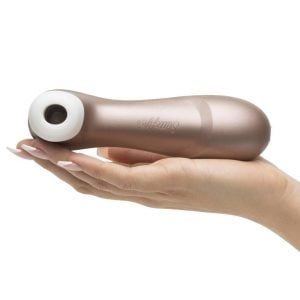 The Satisfyer Pro is a popular knockoff of the Womanizer's patented technology, but its lower price and similar stimulation as the Womanizer make it good enough for many women.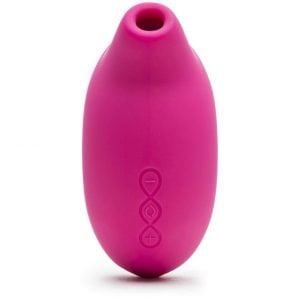 Lelo's Sona Cruise uses ultra-low, sonic pulses instead of pressure waves to stimulate the clitoris. The advantage of this stimulator is how the sonic pulses penetrate deep into the body and stimulates the external and internal parts of the clitoris.

What Is a Pressure Wave Stimulator Used For?
Pressure wave clitoral stimulators are known for helping almost any woman have an orgasm within a minute or so of use. These stimulators are often used by women who have a difficult time having an orgasm or women who want a quick, powerful orgasm during foreplay or sex.
How-to Use a Pressure Wave Stimulator
We've put together some Christian-friendly tips for using a pressure wave stimulator to add intimacy in your marriage bed and spice things up without cheapening sex. If you have any additional tips or techniques, please leave them in the comments below so others can enjoy them too.
Foreplay
Clitoral Stimulation:
Apply a little water-based lube on and around your wife's clitoris and the ring of the stimulator's cup. The additional lubrication will help create a good seal around her clitoris.
Use two fingers to spread open your wife's vulva and lift her clitoral hood to expose her clitoris.
Cup her clitoris with the stimulator's cup.
Turn it on a low setting and adjust its intensity as needed.
Nipple Stimulation: Pressure wave stimulators are also good for stimulating her nipples during foreplay. Breast stimulation releases oxytocin which gives the feeling of connection and bonding. Oxytocin has also been shown to help a woman orgasm.
Underwater: Most pressure wave stimulators work well (if not better) while submerged underwater. This makes them a great addition during a romantic bath or dip in the hot tub or pool with your spouse.
Intercourse
Clitoral Stimulation: Most pressure wave stimulators can be used to stimulate the clitoris while having sex. Use one of these stimulators to stimulate your clitoris while making love to your husband so both of you can orgasm together.
Here are a few of our favorite sex positions for stimulating your clitoris while making love to your husband.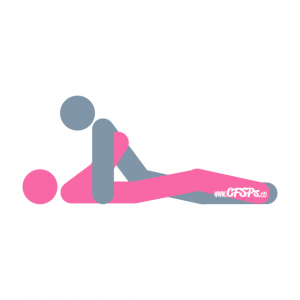 The Super 8 Sex Position is the best for stimulating your clitoris during lovemaking.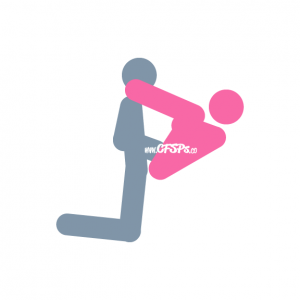 Jiggle & Jam gives the husband easy access to stimulate your clitoris during sex.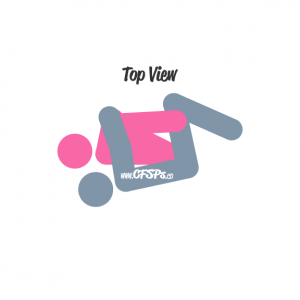 Reach over your wife while spooning her, and stimulate her clitoris during sex. She'll probably have to place a folded pillow between her legs to open up her vulva for the stimulator to work effectively.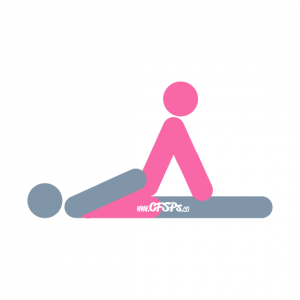 Clip lets her control the thrusts while you stimulate her clitoris and enjoy the great view.

If you like these positions, CFSPs has many more sex positions with access for manual clitoral stimulation.
I hope our explanation of what a pressure wave stimulator is and how one can be used to add intimacy in your marriage bed was inspiring and helpful for your marriage bed. If you have any questions, we'll be happy to answer them for you.