Discover new, exciting sex positions that were never possible before, and enjoy new sensations and more comfort from positions in your normal routine with the support and precise angles from sex pillows and sex furniture.
What is sex furniture?
If you ask us, it's the best invention since the bed! Sex furniture consists of wedges and shapes, loungers, and sex toy mounts. All of them are made of a light, industrial-strength foam that's firm but soft at the same time and can easily support the weight of two adults without significantly losing its shape. They are also covered in a soft, velvish microfiber or leather cover that's water-resistant.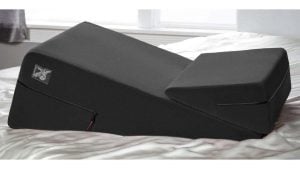 What are the benefits of using sex pillows?
Great Support and Superior Angles: Each sex pillow is shaped using precise, patented angles that angle and support your body for maximum comfort while giving your spouse a blowjob or cunnilingus, and maximum stimulation and support during intercourse.
Durable, Long-Lasting Materials: They're made using industrial-strength foam and high-quality, water-resistant liners and covers that are all machine-washable and feel great against your naked skin.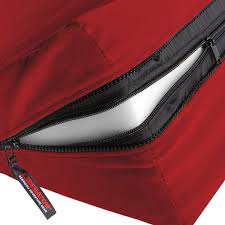 Liberator products include an easy-to-remove inner lining that's water-resistant and a soft outer cover that's machine-washable.
We think Liberator sex pillows are a GREAT investment for your marriage bed that will last through many years of great sex!
How do I use sex furniture?
Okay, okay, I'll step off of my soapbox now and give you a bunch of practical tips and examples for using sex pillow positioning aids to help you make the BEST love you can make.
Wedges
Liberator wedges are ideal for lifting and tilting your spouse's pelvis to the perfect height and angle during foreplay activities or intercourse.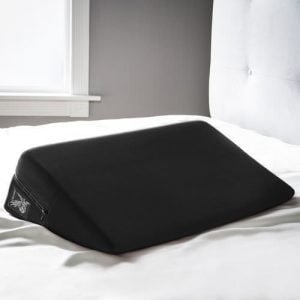 Foreplay: Cunnilingus or fellatio can last a long time and put a strain on the giver's neck. A wedge sex pillow lifts the receiver's pelvis and tilts it back a little which allows the giver to raise their head to a more comfortable height and have better access to their spouse's pelvic area.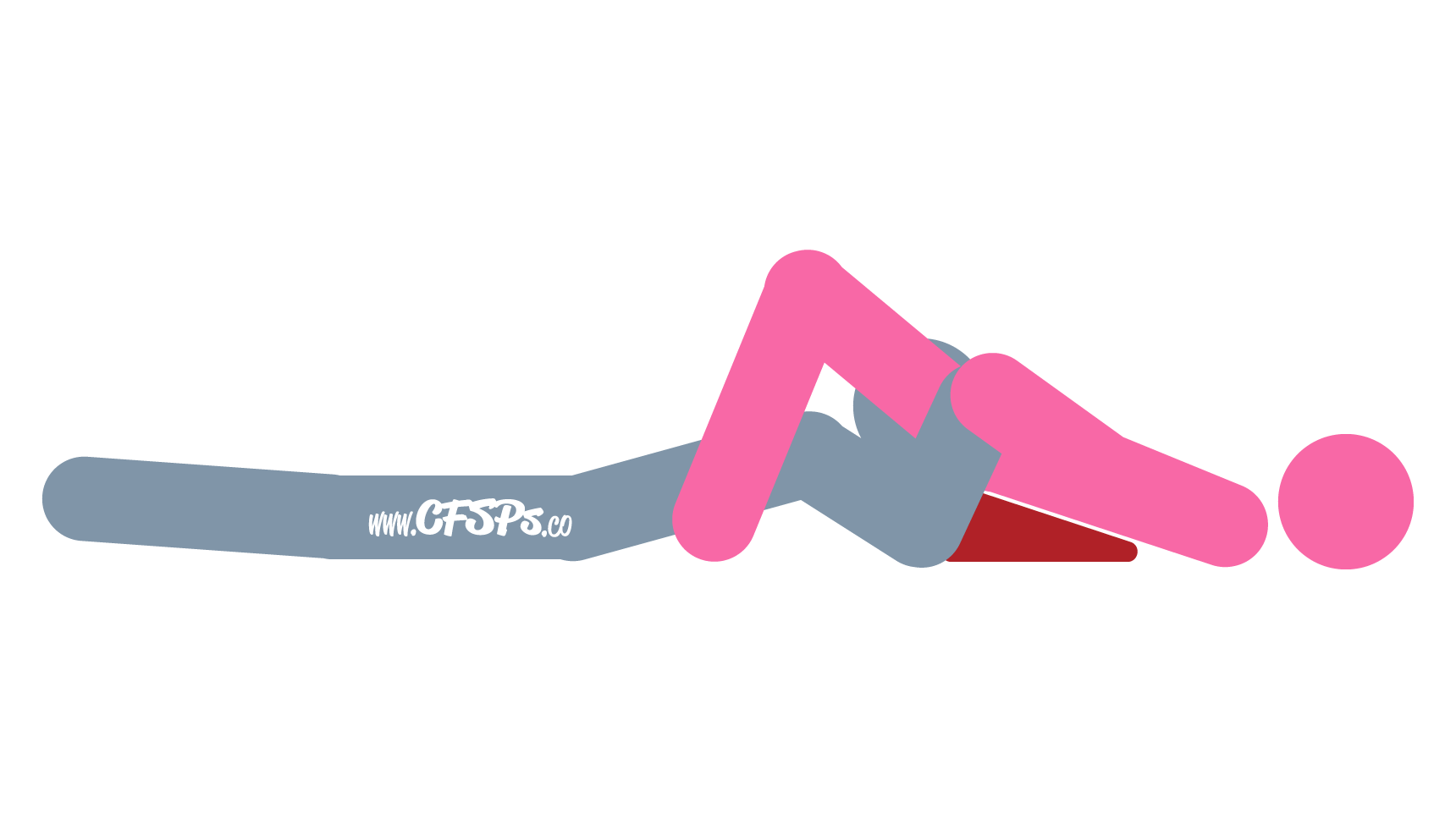 Evolved Oral is a cunnilingus or fellatio oral sex position from Christian-Friendly Sex Positions that's easy on the giver's neck.
Intercourse: Wedge sex pillows provide support and lifts and tilt your spouse's pelvis to a precise height and angle that enables amazing g-spot stimulation or deep penetration depending on the sex position used.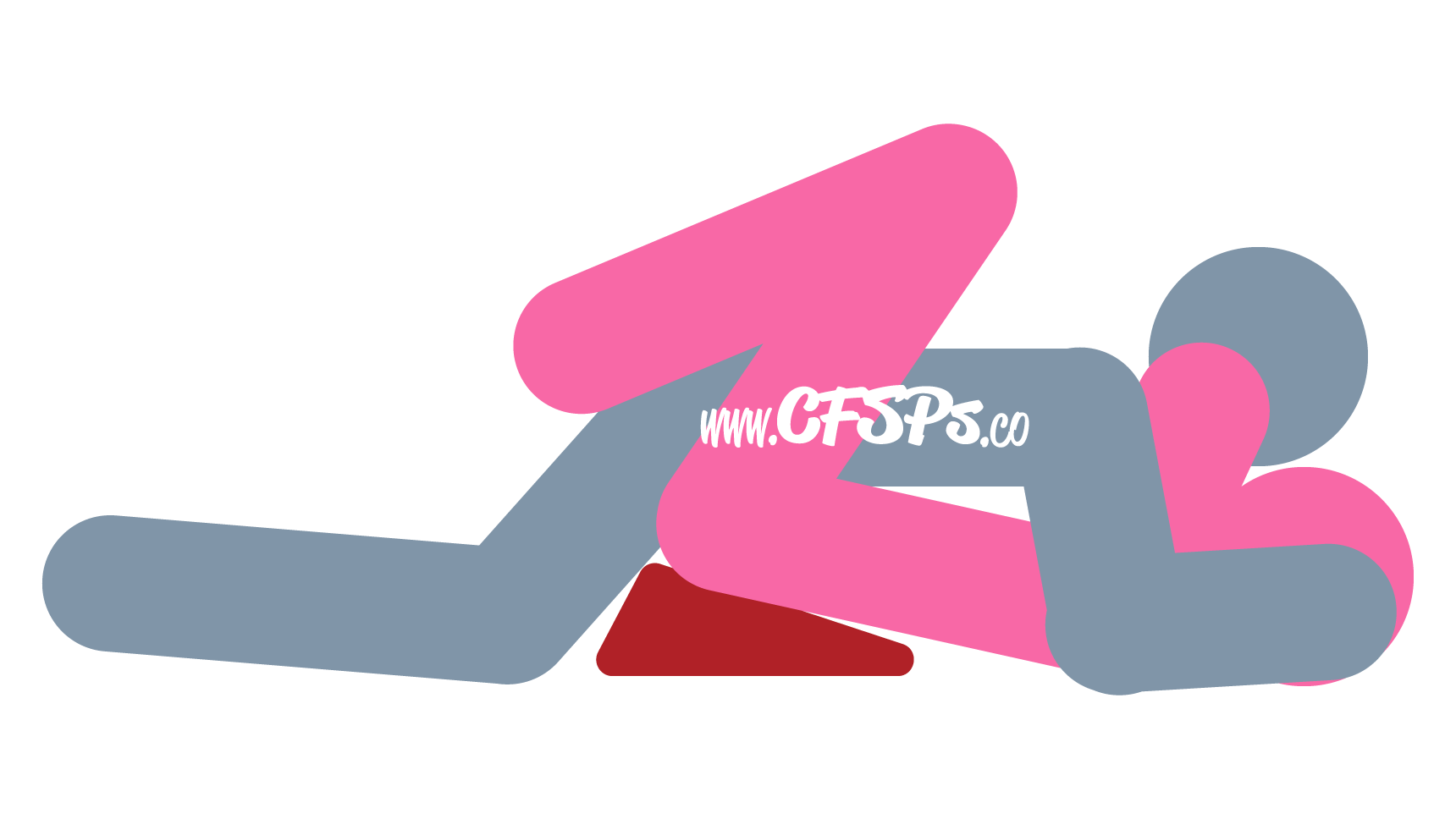 Adapted Missionary is a man-on-top sex position with deep penetration that's ideal for plus-size couples.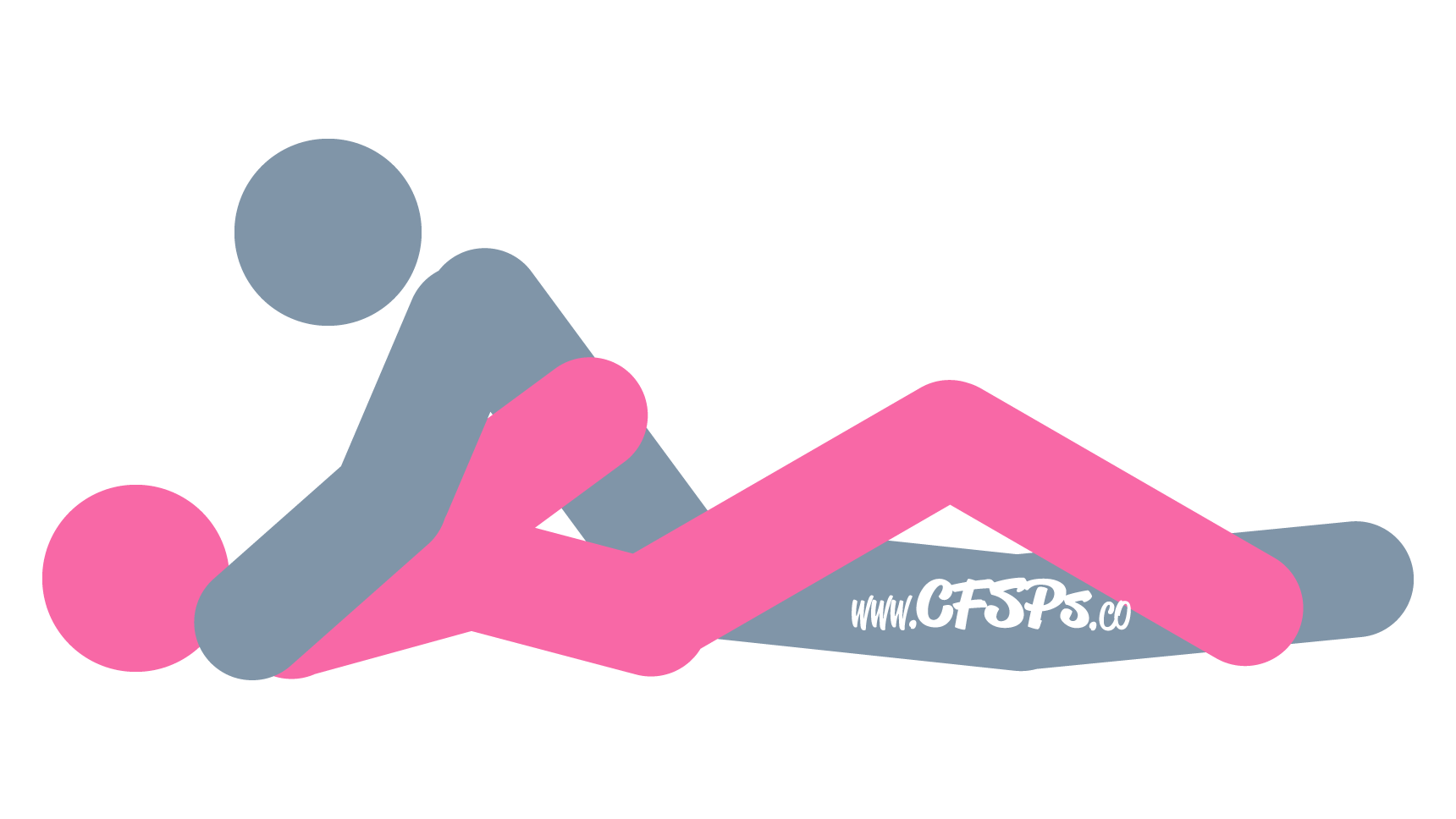 Super Missionary is a man-on-top sex position with great clitoral stimulation and deep penetration.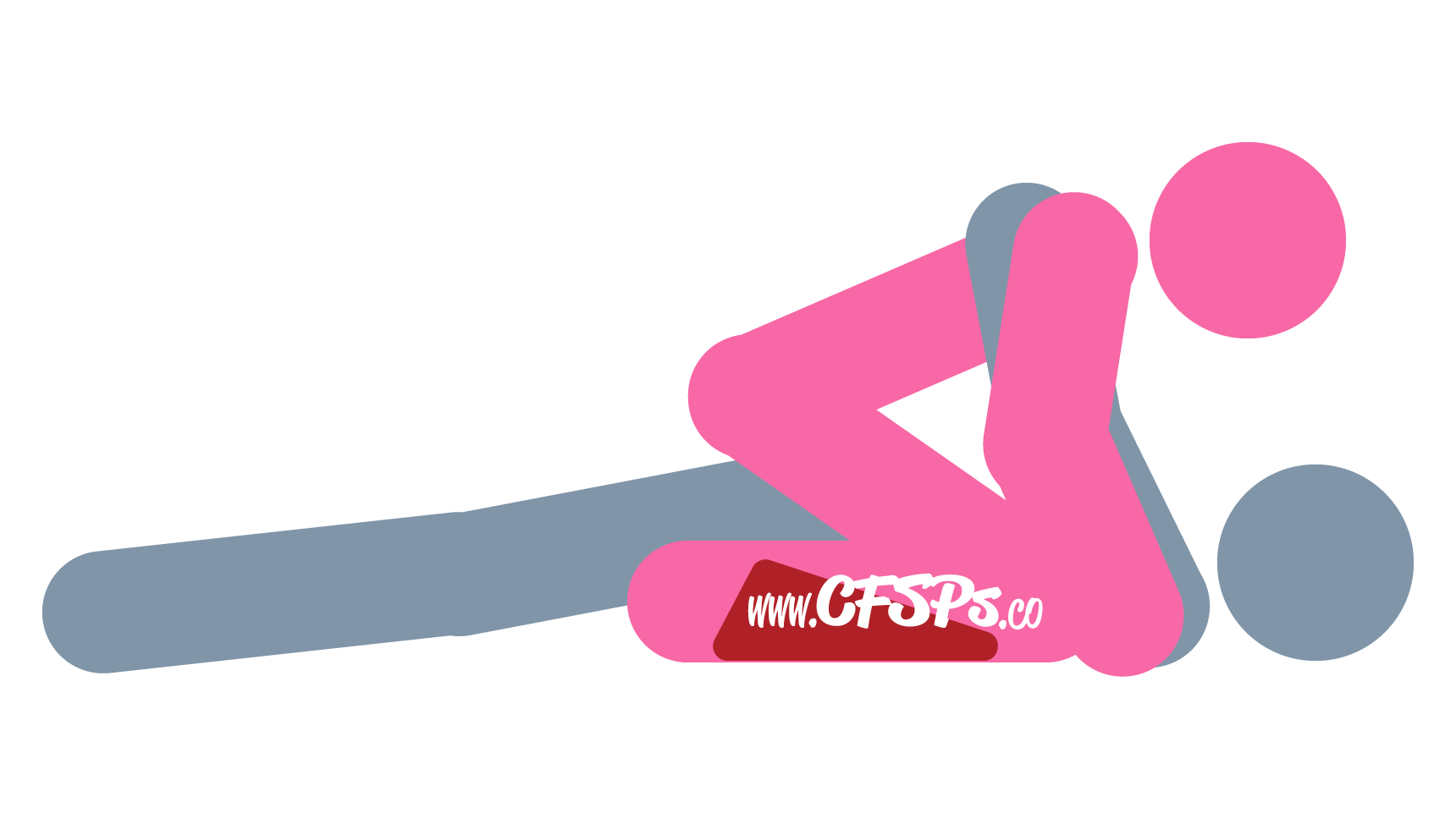 Rodeo is a woman-on-top sex position with deep penetration and good clitoral stimulation.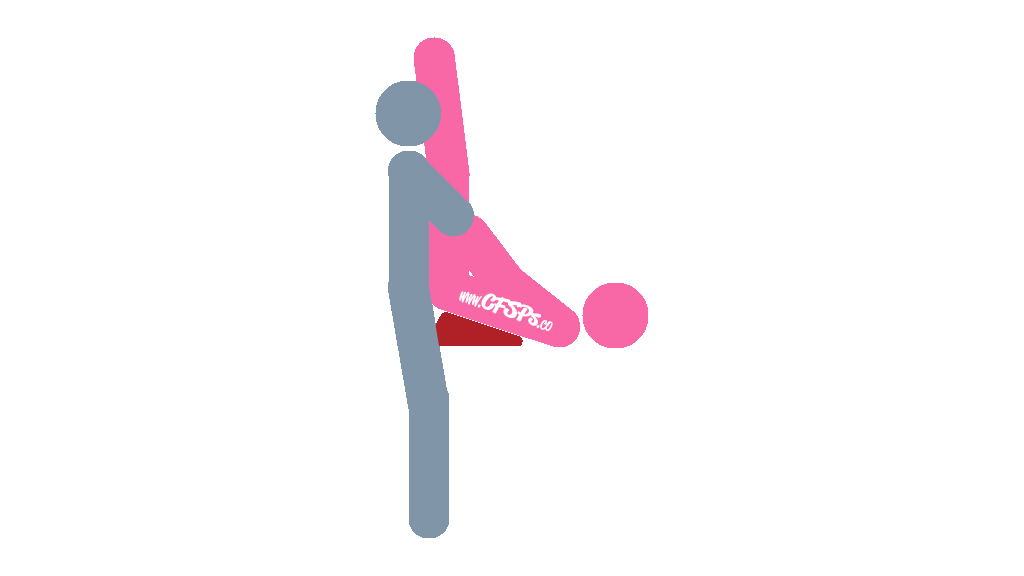 Standing Ovation is an edge-of-the-bed sex position with great g-spot stimulation.
Ramps
Liberator ramp sex pillows are shaped like a wedge but are much larger and longer. They provide the same support and angling as a wedge but enable a different variety of unique positions.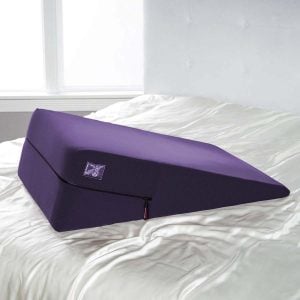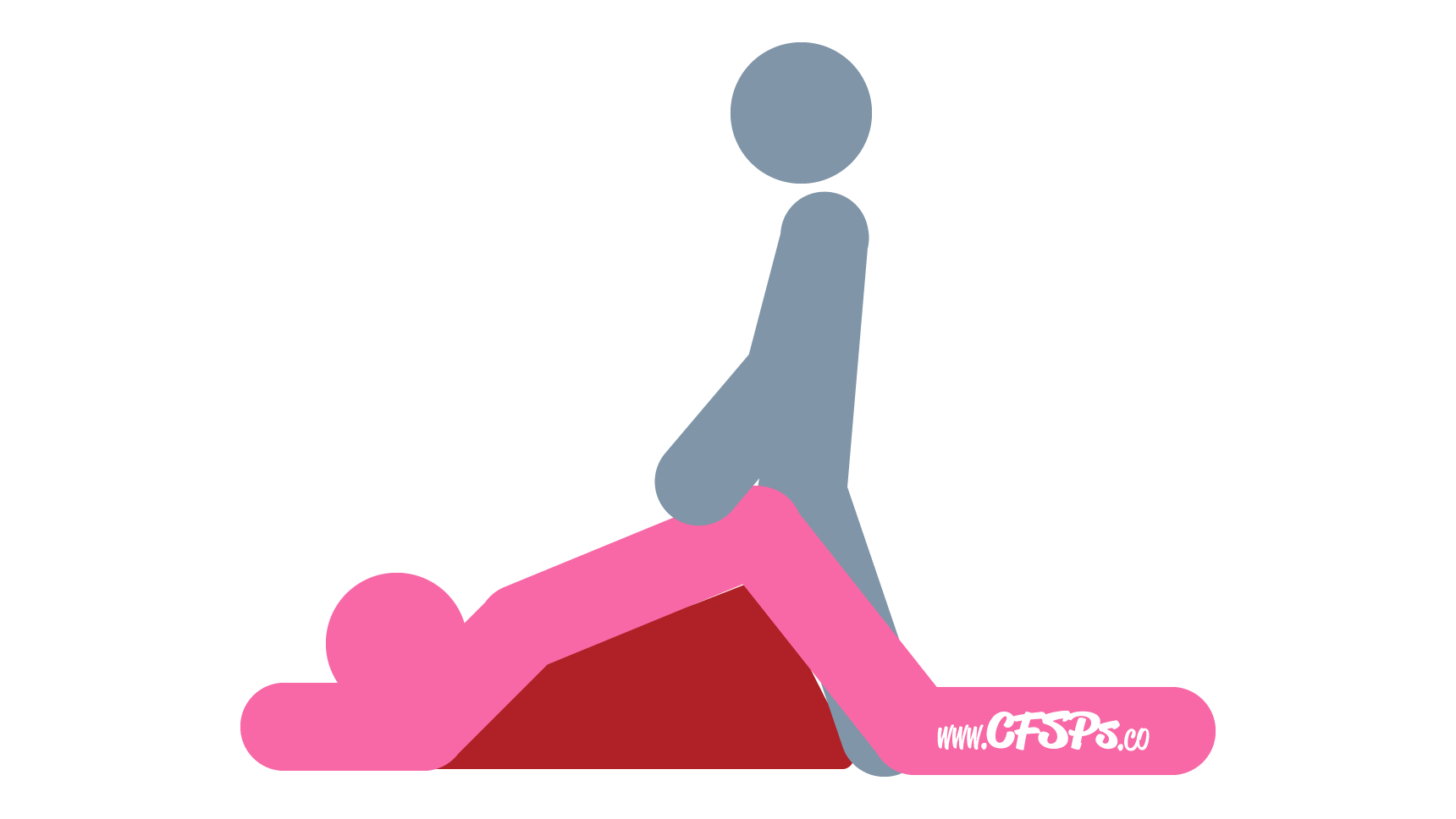 Her High Plane is a rear-entry sex position with great g-spot stimulation.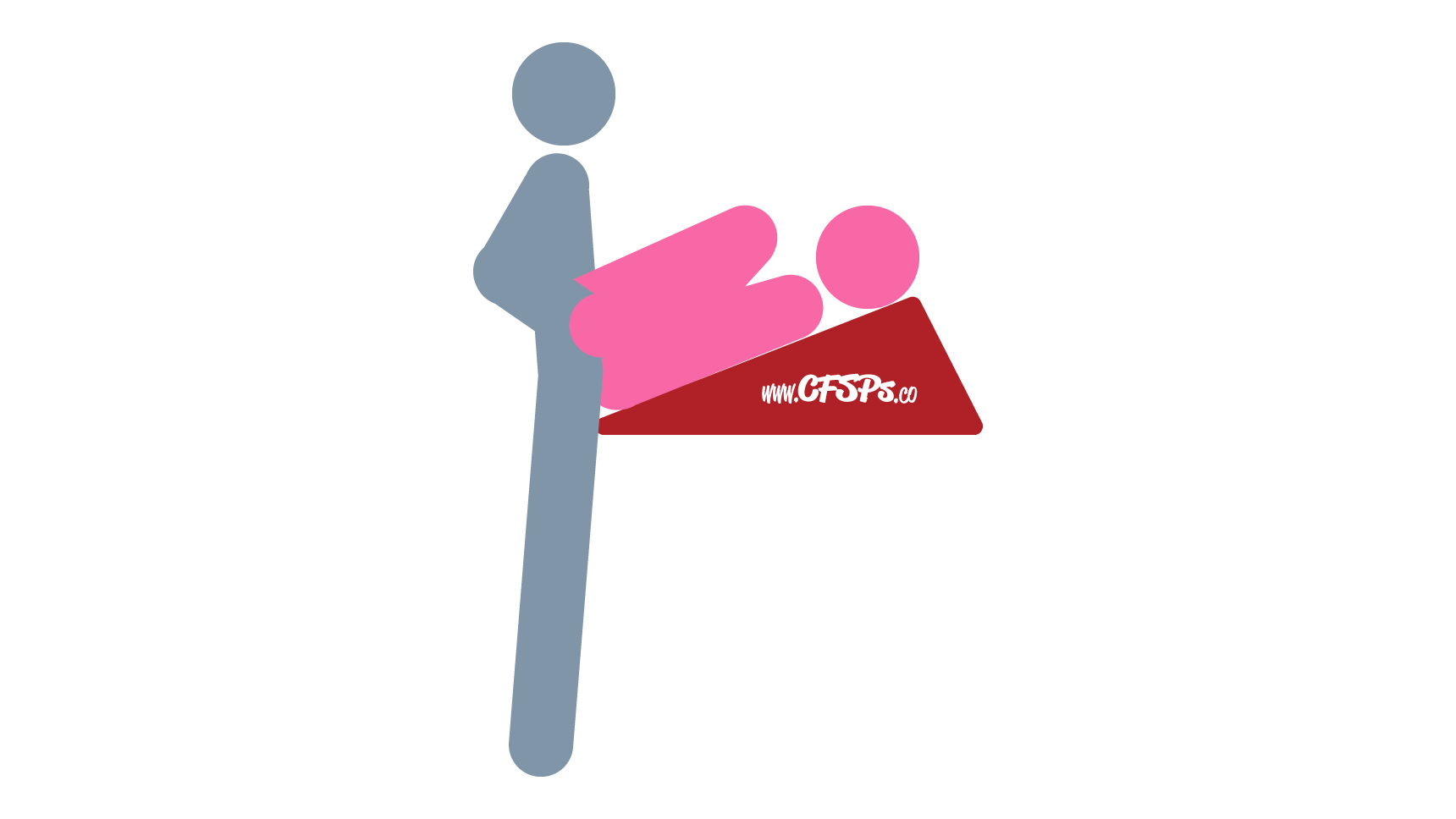 Take Flight is a standing sex position with deep penetration that's enjoyed on the edge of the bed.
Wedge Ramp Combo
If you're going to invest in sex furniture, I highly suggest getting the Liberator Wedge Ramp Combo. The wedge and ramp positioning aids can be used independently or together in a wide variety of exciting oral and sex positions.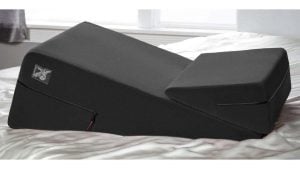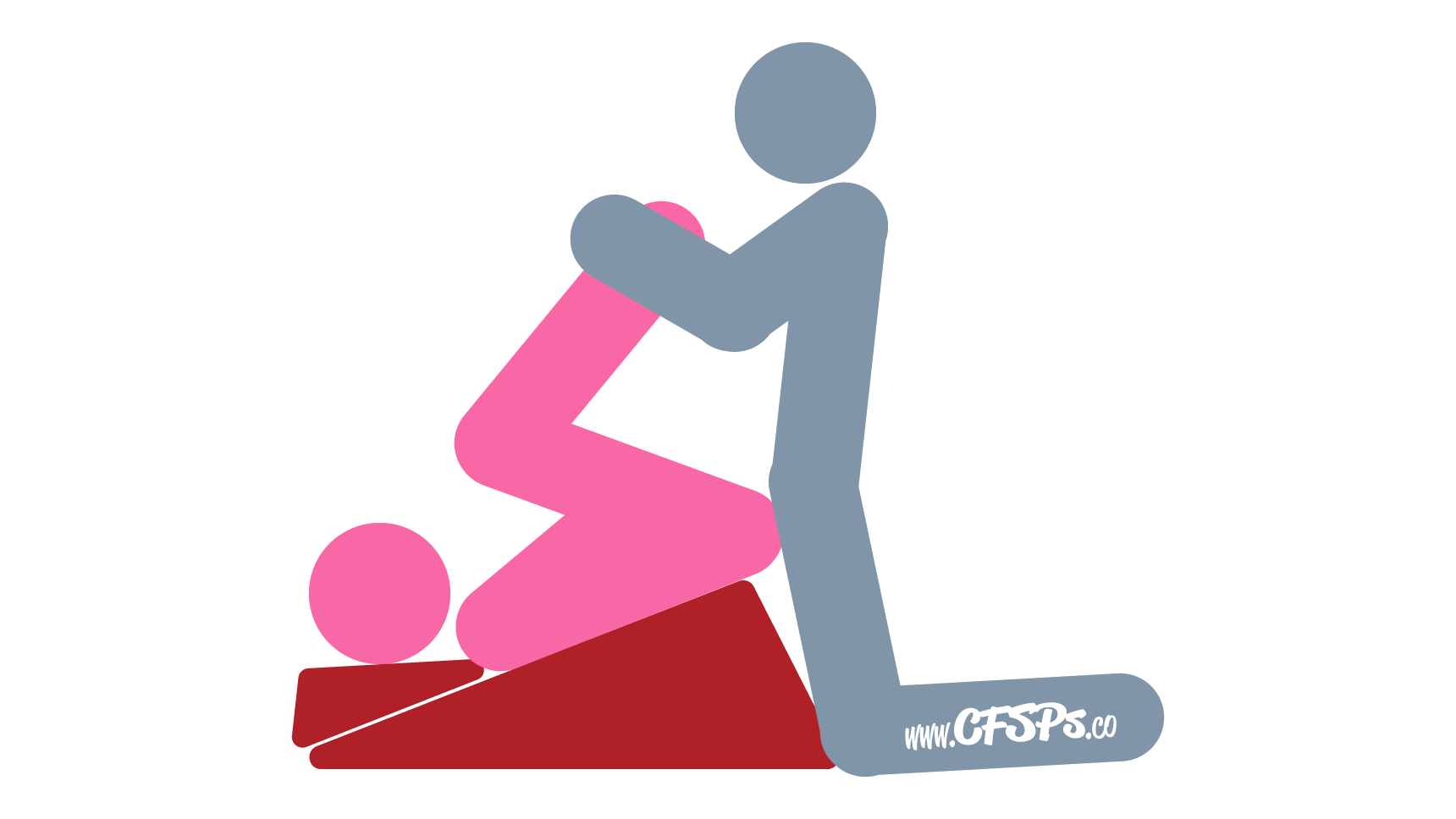 Plow 2 is a kneeling sex position with amazing g-spot stimulation and easy access to the woman's clitoris.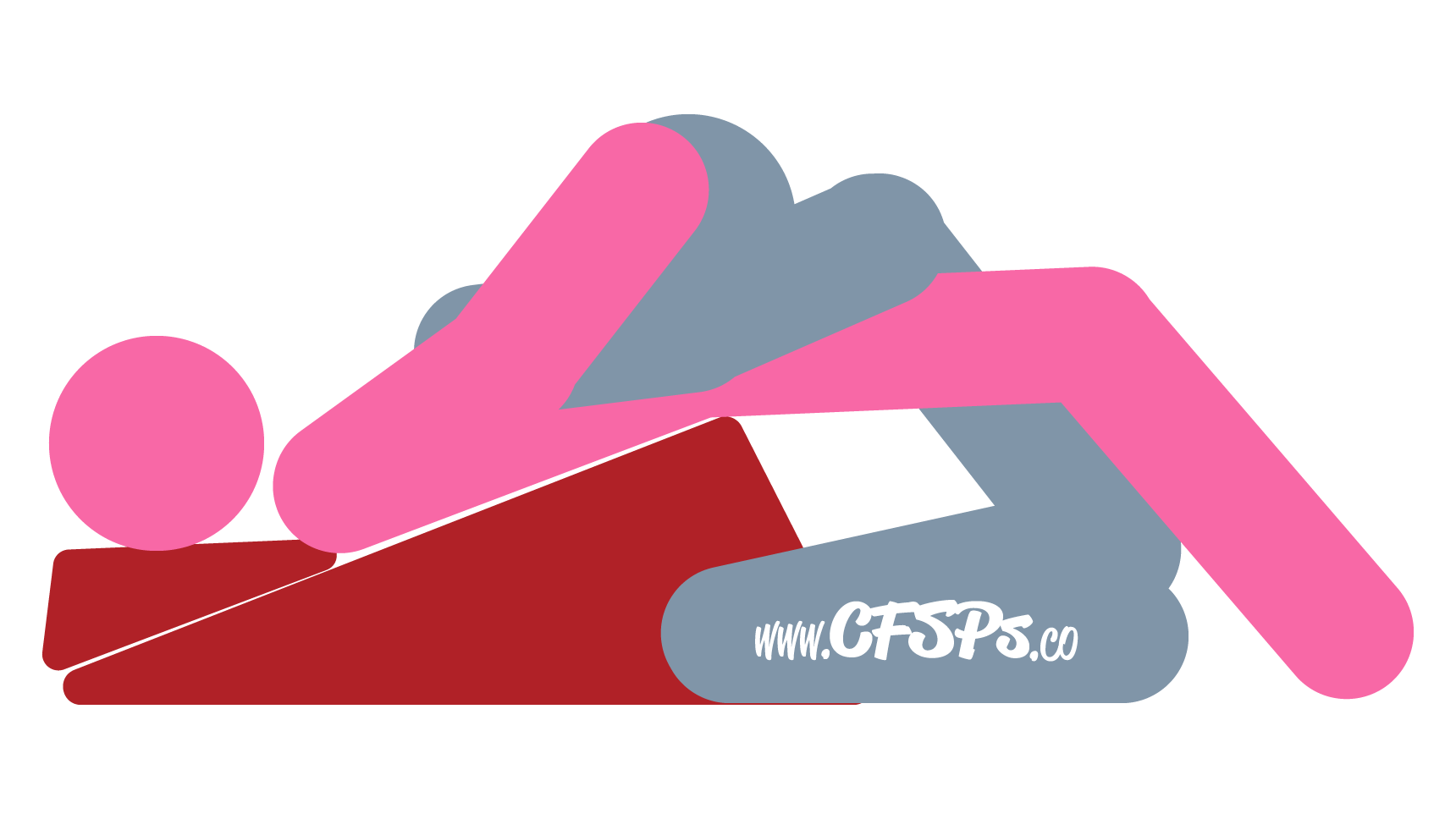 Divine Incline is a cunnilingus oral sex position that's very comfortable for the man.
Loungers
Liberator also makes the Esse and Esse Chaise Sex Loungers. These are large furniture pieces that are made of the same, firm foam as their wedges and shapes but are meant to be enjoyed out of the bed. Just like wedges and ramps, they make their own set of new and exciting sex positions possible using their ergonomic design and curves.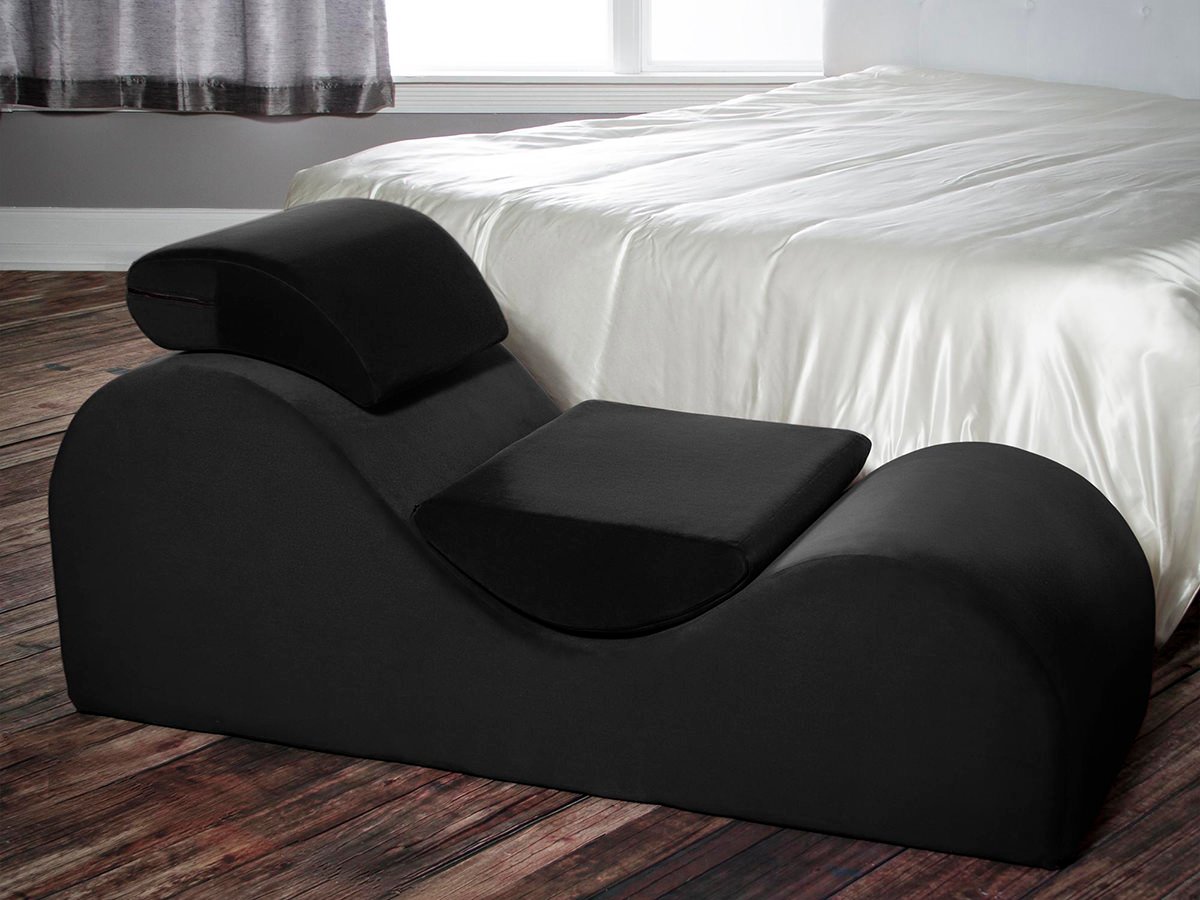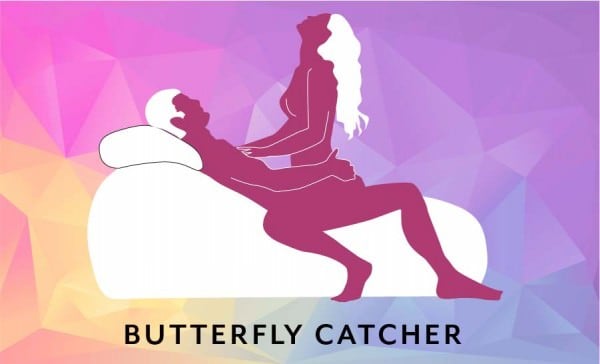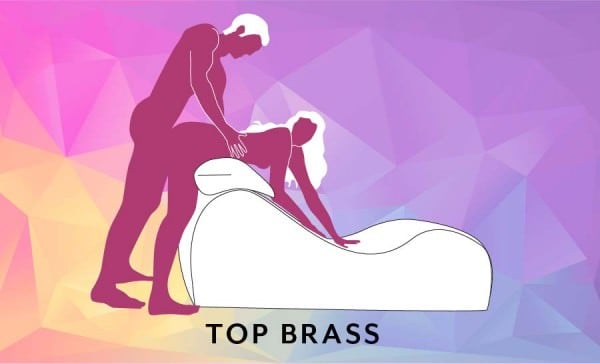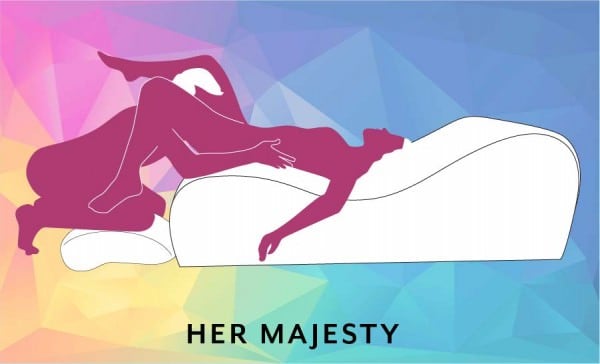 Mounts
Liberator sex toy mounts allow you to easily and comfortably mount a vibrator or dildo while giving your husband fellatio or enjoying other foreplay activities. Some position your body for amazing rear-entry positions with powerful, orgasm-inducing clitoral stimulation from a Magic Wand Massager.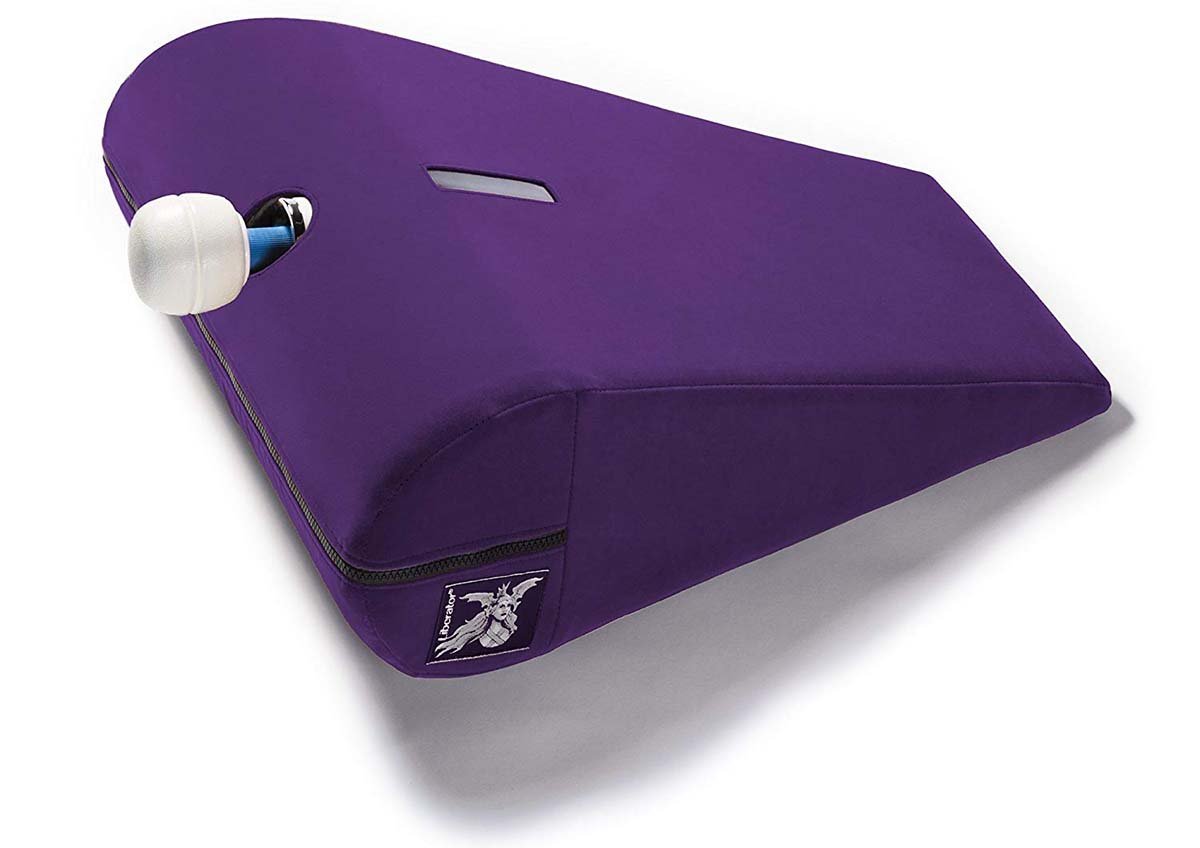 The Liberator Axis holds a Magic Wand Massager in the perfect position for divine clitoral stimulation during rear-entry sex positions.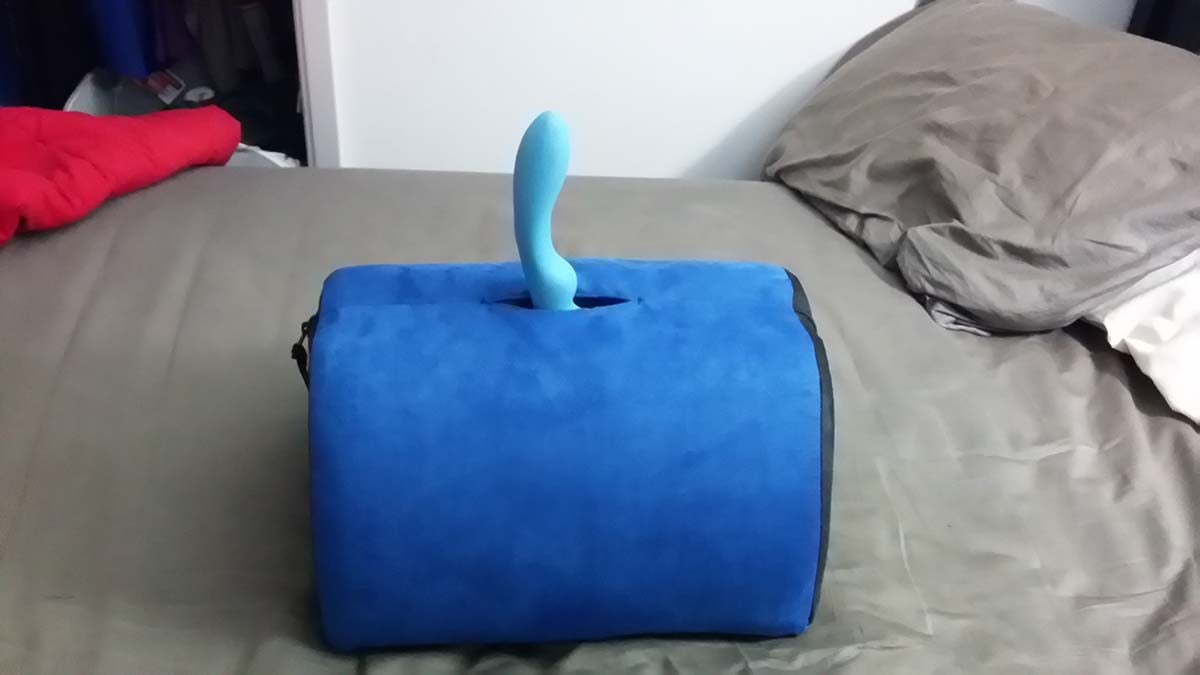 The Liberator BonBon holds your favorite vibrator or dildo so you can straddle it while giving your husband a blowjob or during other foreplay activities.
I hope our explanation of what a couples vibrator is and how one can be used to add intimacy in your marriage bed was inspiring and helpful for your marriage bed. If you have any questions, we'll be happy to answer them for you.