Description
More Details About the Charms Plush Vibrator
The Charms Plush Vibrator is made using high-quality, soft silicone. It's waterproof so you can take it with you in the tub or shower. It quietly vibrates in five sensational patterns. Charms Plush also includes a 1-year warranty.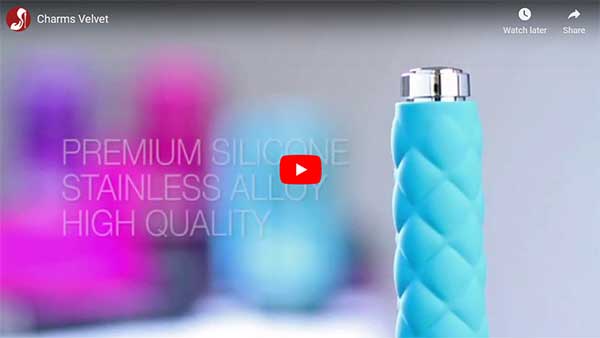 Tips on Using the Charms Plush
The Charms Plush is a great Christian sex toy for couples who want to add intimacy to their marriage beds. Here are a few popular tips on using this marital aid to enhance lovemaking.
Vaginal stimulation. Use the vibrator to stimulate her vagina during foreplay.
Clitoral stimulation. She holds the vibrator against her clitoris during intercourse for extra clitoral stimulation.
Charms Plush Specifications
3.75″ x 1″ / 9.5cm x 2.5cm
5 intense patterns
Soft and luxurious, body safe silicone
Waterproof
Hold for 3 seconds to turn off anytime
Stainless alloy, easy push button
Soft luxury lint free storage bag included
Whisper quiet
Uses 1 AA battery, not included
One Year Warranty
UPC: 815768010723