Description
More Details About the Charms Plush Vibrator
The Charms Plush Vibrator is made using high-quality, soft silicone. It quietly vibrates in five sensational patterns. It's waterproof so that you can take it with you in the tub or shower. Charms Plush also includes a 1-year warranty.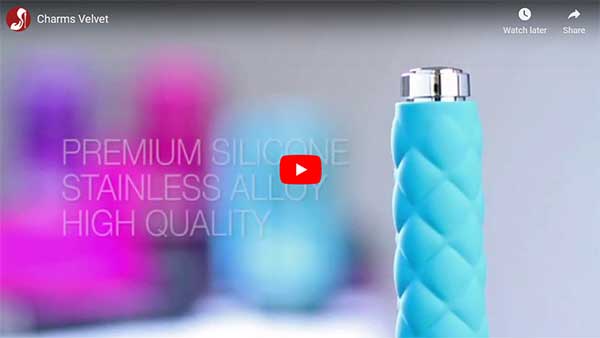 Tips on Using the Charms Plush
The Charms Plush is a great Christian sex toy for couples who want to add intimacy to their marriage beds. Here are a few popular tips on using this marital aid to enhance lovemaking.
Vaginal stimulation: Use the vibrator to stimulate your wife's vagina during foreplay.
Clitoral stimulation: She holds the vibrator against her clitoris during intercourse for extra clitoral stimulation.
Charms Plush Specifications
3.75″ x 1″ / 9.5cm x 2.5cm
5 intense patterns
Soft and luxurious, body-safe silicone
Waterproof
Hold for 3 seconds to turn off anytime
Stainless alloy, easy push button
Soft luxury lint-free storage bag included
Whisper quiet
Uses 1 AA battery, not included
One Year Warranty
UPC: 815768010723