Description
More Details About the Inspire Gyrating Wand Vibrator
The Inspire Gyrating Wand's vibrator is located at the tip of the shaft and produces low, rumbling vibrations in ten patterns. This vibrator is great for internal or external stimulation during foreplay or intercourse. It's waterproof so you can take the fun with you in the shower or tub. It's rechargeable and lasts for around 90 minutes on a full charge. This massager includes a 1-year warranty.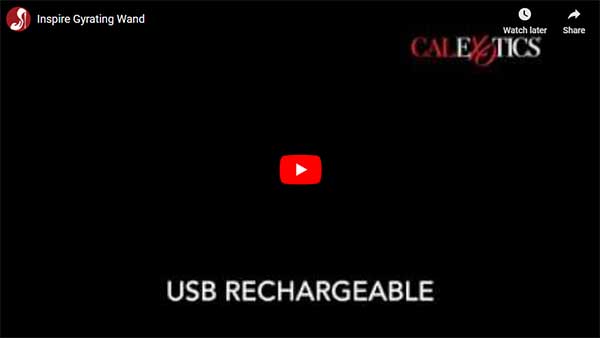 Tips on Using the Inspire Gyrating Wand
The Inspire Gyrating Wand is a great Christian sex toy for couples who want to add intimacy to their marriage beds. Here are a few popular tips on using this marital aid to enhance lovemaking.
Clitoral stimulation. Use this vibrator to stimulate her clitoris during foreplay or intercourse.
Internal stimulation. The low-frequency, rumbling vibrations from this vibrator feel heavenly during internal stimulation during foreplay.