Description
Tips on Using the OptiMALE Easy-Grip C-Ring Set
Here are some of our favorite Christian tips for using this erection enhancer ring set to enhance lovemaking.
Firmer Thicker Erection: Place the smallest ring around the base of your penis so it restricts blood flow and creates a firmer, thicker erection.
Last Longer: When the small ring is at the base of his member, it compresses his urethra and restricts the flow of semen, which helps him last longer during sex.
Fuller Feeling: Place the medium or large ring around the base of your shaft and testicles. This creates a fuller feeling and also helps delay ejaculation.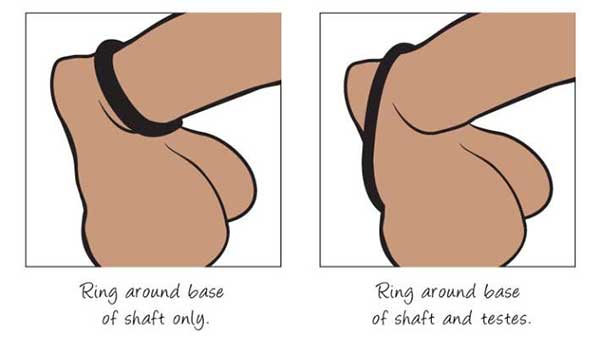 Learn more about penis rings and get ideas about how they can be used to enhance intimacy in your marriage bed.
More Information
3 Sizes: This ring set includes three ring sizes for various uses.
Easy Removal Tabs: The tabs on these Optimale Easy-Grip C-Ring cock rings make them much easier to remove when you're done.
Soft, Stretchy Silicone: Each ring is made out of high-quality silicone that fits comfortably during use.
Easy to Clean: These rings can be cleaned with soap and warm water, and they are also top-shelf dishwasher safe.
Hypoallergenic: The silicone these rings are made out of is non-porous.
UPC: 782421064174