Description
How do I use the Ida Couple's Vibrator?
It's rechargeable, so make sure it's fully charged before hopping in bed.
The Ida Couple's Vibrator can be used as a great Christian intimacy sexual aid by stimulating her g-spot with its rotating stimulator and clitoris with its vibrating stimulator while making love to your husband. Ida's remote control also acts as a second vibrator.
Get more tips on using this couple's vibrator to enhance lovemaking in your marriage bed.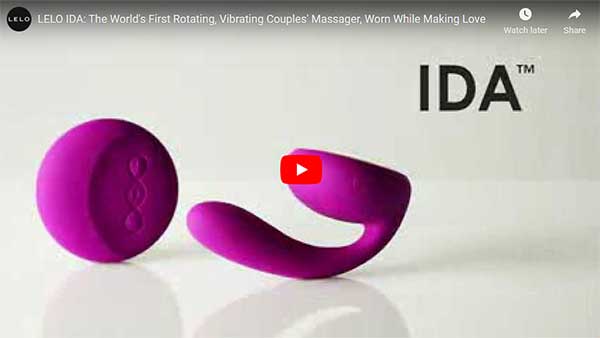 Ensure your Ida Couple's Vibrator and all of your marital aids have a long, productive life by thoroughly cleaning them after every use. We highly recommend using antibacterial cleaner or warm water and soap to clean your marriage toys and let them air-dry overnight.