Description
Vibrating Penis Ring Pilot Program Details
If the vibrator doesn't work out for you in your marriage bed, you can request a full refund with no questions asked within 60 days of being purchased. You also get to keep the vibrator. 🙂
Included In This Kit
Big O Vibrating Ring
The Big O Vibrating Cock Ring by Screaming O sits on the base of your husband's penis, and its powerful vibrator stimulates your clitoris during sex. Its thick ring firmly but comfortably fits around his penis and can help him keep a firmer, thicker erection. This is a great, non-intimidating vibrator that is a win-win for both spouses. The wife gets extra clitoral stimulation while her husband makes love to her.
Get more tips on using a vibrating penis ring to enhance lovemaking in your marriage bed.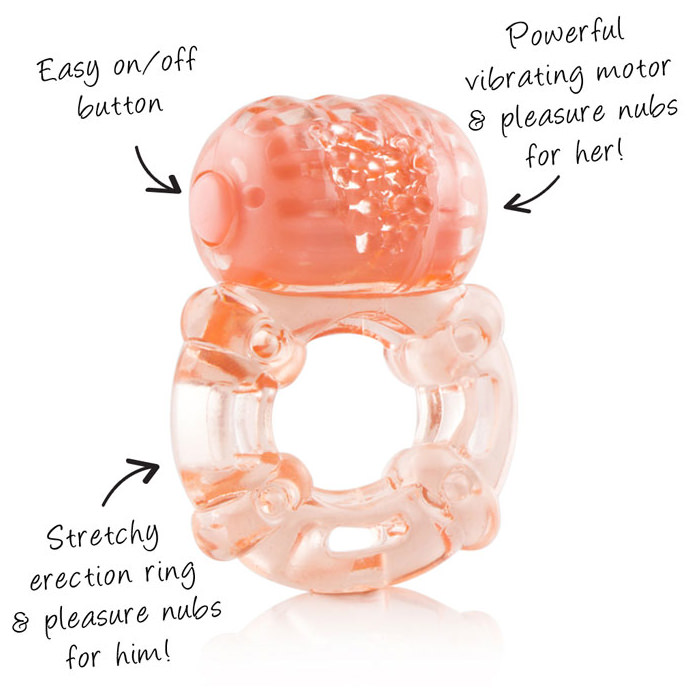 Batteries
Kit includes a set of batteries.
Vibrating Penis Rings 101 Guide
We will email you our Vibrating Penis Rings 101 Guide that will help guide you through exploring your new vibrator's capabilities.
Note: If we run out of an item in this kit, we'll ship a similar item in its place.
Your Privacy: We will never use any of your contact information (email, address, phone number) to upsell you in the future. Once you've received your order confirmation, shipping confirmation, and follow-up happiness email, you'll never hear from us again until you make another purchase at our store.