Description
More Details About the Orny Vibrating Penis Ring
The Orny vibe ring fits on the base of your hubby's penis and stimulates your clitoris with its deep, rumbling vibrations and soft, flexible "horns." It's made using pure silicone.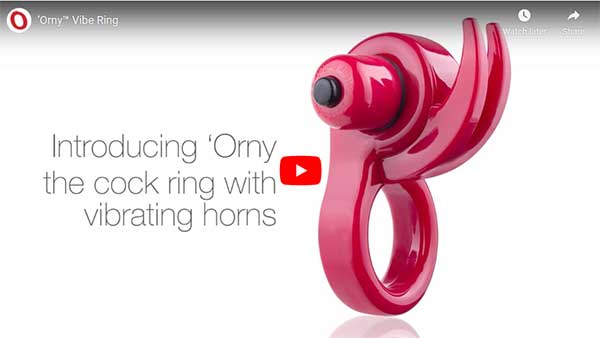 Tips on Using the Orny
The Orny Vibrating Cock Ring is a great Christian sex toy for couples who want to add intimacy to their marriage beds. Here are a few popular tips on using this marital aid to enhance lovemaking.
Clitoral stimulation during intercourse. Place the vibrator on the base of your husband's penis and enjoy the deep, rumbling vibrations from this vibrator when he's fully inserted during intercourse.
Get more tips on using a vibrating penis ring to enhance lovemaking in your marriage bed.
UPC: 817483012174