Description
Tips on Using the Ohnut Ring Bumper
Here are a few of our favorite Christian tips for using this deep thrust cushion to make sex more comfortable for the woman.
How to use Ohnut bumpers: Place 1 to 4 of the bumpers around the base of your husband's erect penis before sex to limit the depth of penetration. Try it out, and adjust the number of rings as needed.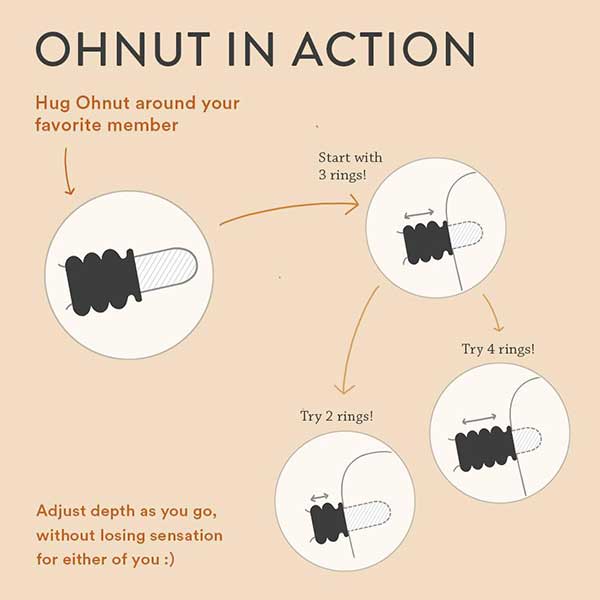 More Information
Reduce or Eliminate Pain During Sex: If you experience pain caused by deep penetration during sex, Ohnut bumpers can reduce or alleviate that pain. Wear anywhere from one to four interlocking rings on the base of your penis to limit the depth of penetration during sexual intercourse so that your wife can enjoy pain-free sex.
Comfortable and Enjoyable: Each ring is made of super stretchy and soft material. The rings fit comfortably around the base of the penis and limit the depth of penetration during sex with a comfortable cushion. These rings also do not cause either of you to lose sensation during lovemaking.
Body-Safe: These bumpers are made of an FDA-approved polymer that's body-safe and latex-free.
Discreet Storage: Each set of Ohnut rings includes a storage bag for hidden storage.
UPC: 860000250405