Description
Tips on Using the Dame Kip Bullet Vibrator
Here are some of our favorite Christian tips for using this bullet vibrator to spice up sexy time.
Foreplay: Cup her clitoris with the flat tip, or stimulate it with precise stimulation using the soft, pointed tip. You can also stimulate her entire vulva by pressing the underside of the vibrator against her vulva.
Intercourse: The small design of this marital aid makes it easy to stimulate your clitoris while making love to your husband. Try it during missionary while your husband's body is supported by his arms or in from-behind positions.
Get more tips on using a bullet vibrator to enhance lovemaking in your marriage bed.
More Information
Rumbly, Powerful Vibration: Kip has a low-frequency vibrator that produces powerful, rumbly stimulation in 5 patterns and 5 intensities.
Unique Shape: The shape of this sex toy makes it very versatile. Press the underside against your entire vulva for broad stimulation of the whole area. Cup your clitoris with the flat tip of the vibrator to engulf your entire clitoris with heavenly stimulation, or press the soft tip of this marital aid against your clitoris for precise, powerful stimulation.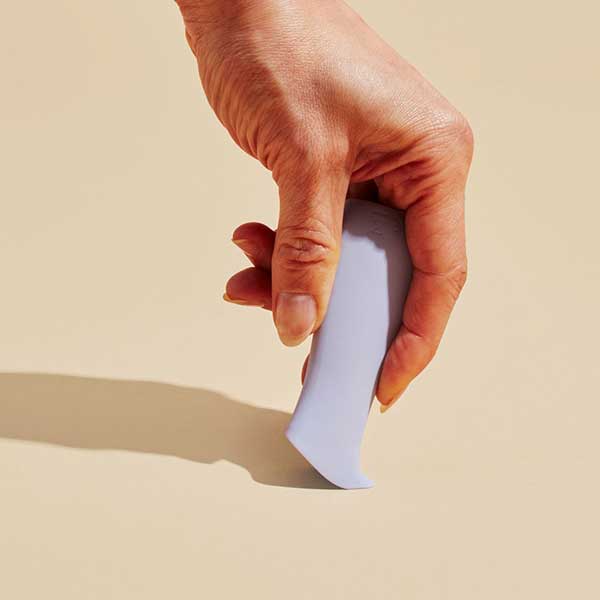 Medical-Grade Silicone: It's coated with smooth silicone that feels great against your skin.
Waterproof: Kip is waterproof so that it can be used in the shower or tub. The waterproof design also makes it easy to clean.
Rechargeable: This sex toy is rechargeable via a USB cable that plugs into any computer or USB wall adapter.
UPC: 813686020459