Description
Air Pulse Clitoral Stimulator Pilot Program Details
If the air pulse clitoral stimulator doesn't work out for you in your marriage bed, you can request a full refund with no questions asked within 60 days of being purchased. You also get to keep the vibrator.
Note: Please don't surprise your spouse with a vibrator and expect a full refund when she doesn't want to try it. That's not fair for us.
How to Use An Air Pulse Stimulator
Quick Steps:
Apply a little personal lubricant around your clitoris and the mouth of the stimulator.
Spread the skin apart around your clitoris.
Press the mouth of the stimulator over your clitoris.
Turn the air pulse stimulator on the lowest speed, and then work up to higher speeds as needed.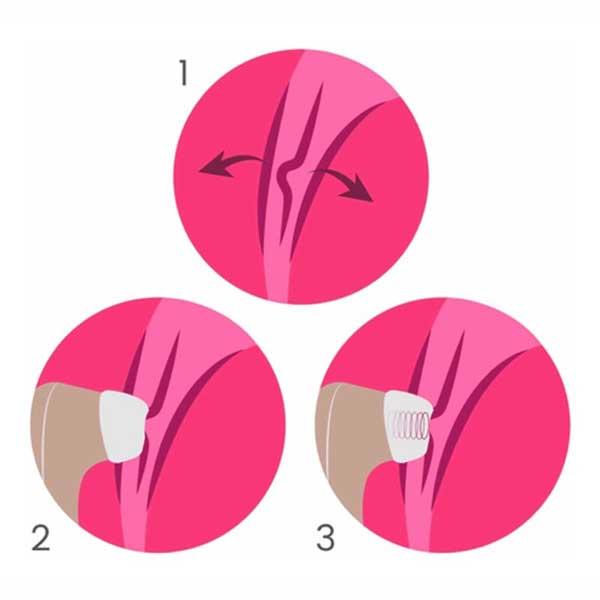 Included In This Kit
Satisfyer Number One Air Pulse Clitoral Stimulator
This marital aid is great for taking an air pulse clitoral stimulator for a trial run. Satisfyer Number One is a sex toy that stimulates using gentle suction and rapid air pulses. It isn't as powerful or has as many speeds as other air pulse stimulators, but its 11 speeds and medium power give you a good idea of how they feel.
Air Pulse Clitoral Stimulator 101 Guide
We will email you our Air Pulse Stimulator 101 Guide that will help guide you through exploring your new sex toy's capabilities with Christian-friendly, marriage-centered suggestions.
Your Privacy: We will never use any of your contact information (email, address, phone number) to upsell you in the future. Once you've received your order confirmation, shipping confirmation, and follow-up happiness email, you'll never hear from us again until you make another purchase at our store.