Description
Tips on Using the Womanizer Premium Eco
Here are some of our favorite Christian tips for using this pleasure air clitoral stimulator to bring you to new heights during foreplay or sex.
Foreplay: Engulf your clitoris with incredible pleasure air stimulation during foreplay, and multiple, powerful orgasms! Tip: The husband can use his fingers or a dildo to stimulate her g-spot while using the Womanizer for a one-two punch that will send her to the moon.
Intercourse: Use this marital aid while having sex with your husband in a sex position with clitoral access and ensure you orgasm with him.
More Information
Pleasure Air Technology: Womanizer invented this type of sex toy. Their patented Pleasure Air technology stimulates your clitoris without even touching it using gentle suction and rapidly changing pulses of air that will give you a new kind of orgasm.
Smart Silence: When you sitch this marital aid on, nothing happens until you press it against your skin. Its innovative Smart Silence technology senses when it's close to your skin and switches on when it's pressed against it.
12 Intensity Levels: Womanizer Premium Eco stimulates in 12 breathtaking patterns that are sure to send you to the moon and back… multiple times!
Rechargeable: This sex toy is rechargeable.
Multiple Stimulator Head Sizes: Every woman's body is different. That's why this product includes two different-sized heads so you can find the one that fits right with your body.
Warranty: 5-Years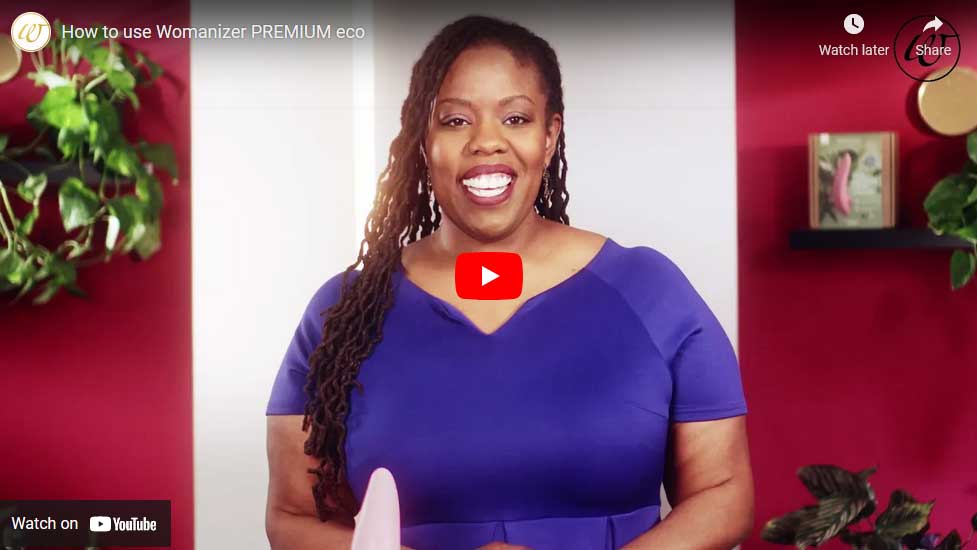 UPC: 4251460603645