Description
More Details About the Mona Wave G-spot Vibrator
The Mona Wave G-spot Vibrator includes Lelo's WaveMotion technology that allows it to flow within you like your husband's fingers making a "come hither" motion for an unbearably intense g-spot orgasm. It's fully rechargeable and vibrates in eight wonderful patterns and speeds. You can also bring this vibrator with you in the tub or shower because it's fully waterproof. Mona Wave is made using pure silicone and includes a 1-year warranty.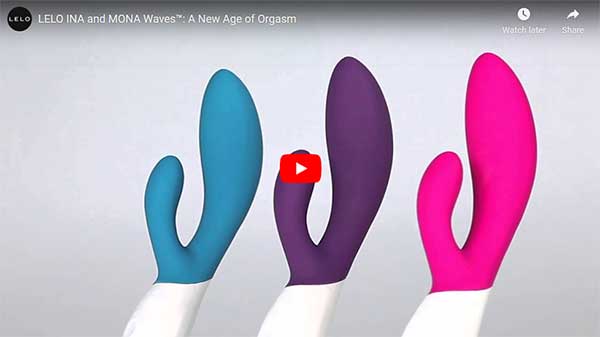 Tips on Using the Mona Wave
The Mona Wave is a great Christian sex toy for couples who want to add intimacy to their marriage beds. Here are a few popular tips on using this marital aid to enhance lovemaking.
G-spot stimulation. Use this vibrator for incredible g-spot stimulation during foreplay. It's a great addition to cunnilingus too!
Get more tips on using a g-spot vibrator to enhance lovemaking in your marriage bed.
Mona Wave Specifications
Materials: Body-safe silicone/ABS
Size: 53.53 x 195.49mm / 2.1 x 7.7 in.
Diameter: 37.03mm / 1.5 in.
Insertable Length: 130.0mm / 5.1 in.
Battery: i-Ion 500mA 3.7V.
Charging: 2h at 5.0V.
Use Time: 2 Hours.
Standby Time: 90 days
Max. Sound level: <50dB
Interface: 5-button interface