Description
More Information About the Classic Probe Vibrator
The Classic Probe Vibrator's traditional design and affordability make it perfect for beginners. It's made of easy-to-clean plastic and includes a variable-speed vibrator.
The Classic Probe is one of our most powerful, sleek, and smooth traditional vibrators. It comes with a multi-speed function so you can tease before going over the edge. Its tapered tip allows you to pinpoint your pleasure for even more explosive g-spot orgasms.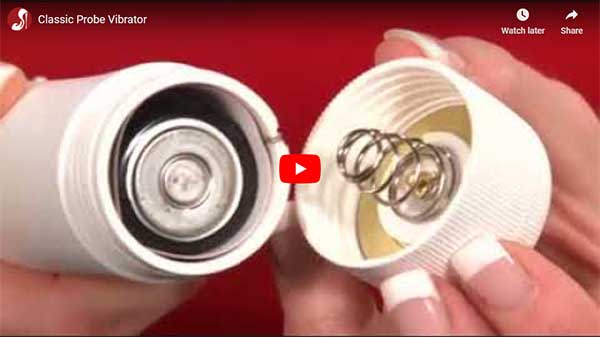 Tips on Using the Classic Probe
Here are a few suggested Christian-friendly ideas for using the Classic Probe Traditional-Style Vibrating intimacy aid to enhance lovemaking in your marriage bed.
Foreplay: Insert the vibrator into your wife's vagina and stimulate her g-spot or use the vibrator's tapered tip to stimulate her clitoris during foreplay.
Intercourse: Press the tip of the vibrator on your clitoris while making love to your husband for additional clitoral stimulation.
Fellatio: Gently press the vibrator against your husband's testicles while giving him a blowjob or handjob for additional stimulation.
UPC: 716770002433