Description
More Details About the Marvelous Eggciter Clitoris Cuddler
The Marvelous Eggciter is an egg-shaped vibrator with a slot carved out so that it straddles your clitoris or nipple. It stimulates them with ten fantastic vibration modes. It's made using soft silicone, is rechargeable, and includes a 1-year warranty! It's waterproof so that you can take the fun with you in the tub or shower.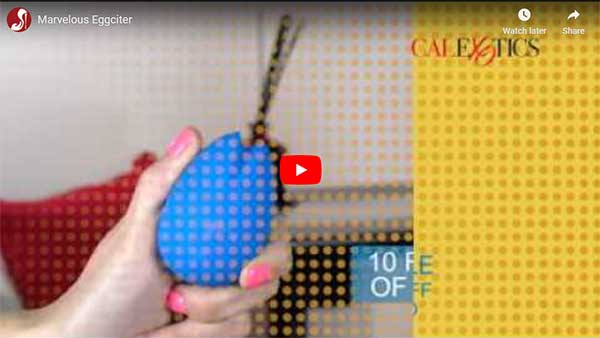 Tips on Using the Marvelous Eggciter
The Marvelous Eggciter is a great Christian sex toy for couples who want to add intimacy to their marriage beds. Here are a few popular tips on using this marital aid to enhance lovemaking.
Clitoral stimulation. Use this vibrator to stimulate her clitoris during foreplay to help get her in the mood and ready for sex.
General external stimulation. This vibrator is also great for stimulating nipples and other outer erogenous zones during foreplay.
Get more tips on using a clitoris cuddler vibrator to enhance lovemaking in your marriage bed.
UPC: 716770087553