Description
Tips on Using the Womanizer Premium
A few of our favorite, Christian tips on using this focused clitoral stimulator to further improve the quality of intimacy in your marriage bed.
Difficulty having an orgasm: This product is great for women who have a difficult time having an orgasm. Its focused, powerful stimulation almost guarantees an orgasm everytime it's used!
Clitoral stimulation during foreplay: Use the stimulator to give your wife an orgasm or two during foreplay activities.
Clitoral stimulation during sex: Engulf your clitoris with heavenly sensation and orgasm with your husband during intercourse!
Get more tips on using this pressure wave stimulator to enhance lovemaking in your marriage bed.
More Information
The Womanizer Premium Pressure Wave Clitoral Stimulator uses patented Pleasure Air Technology to engulf your clitoris with indirect, touchless orgasmic sensation from its gentle suction and pressure waves. It stimulates your clitoris with 12 different intensity levels ranging from a soft flutter to super powerful stimulation that almost guarantees an orgasm every time. This pressure wave stimulator won't overstimulate your clitoris either. This is a great product for women who have difficulty orgasming or those who want a quick, almost guaranteed orgasm every time it's used.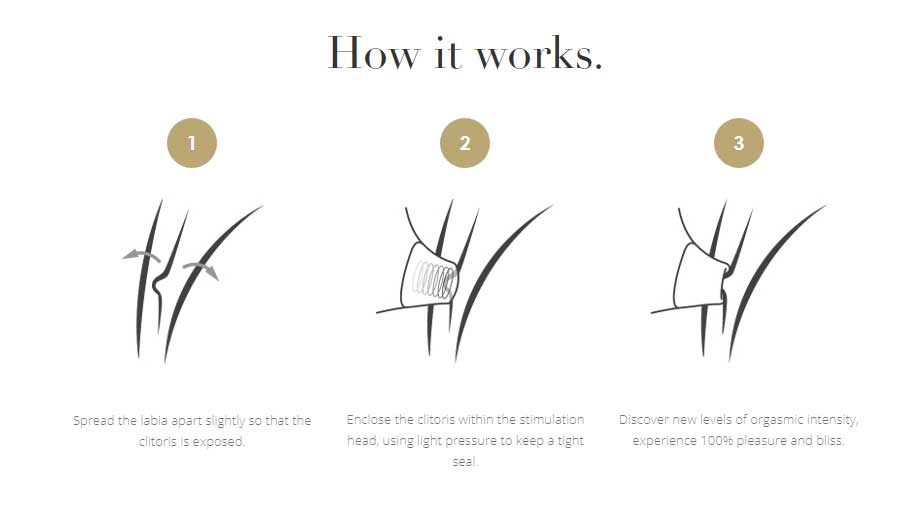 Autopilot Feature: Relax and let go with the new Autopilot feature. Once Autopilot is activated, stimulation and intensity vary randomly within the selected mode for a unique experience every time.
Smart Silence Feature: Smart Silence starts exactly at the point when you're ready to go. Thanks to its sensor, the Womanizer Premium only turns on when it is close to your skin.
Womanizer Premium is rechargeable and 100% waterproof. It actually works better underwater! Its smart silence feature makes it quieter than previous models. The stimulator's body is made of plastic and its cup is made of soft silicone.