Description
Tips on Using the Rub-It Charged Massager
Here are some of our favorite Christian tips for using this external vibrator to spice up sexy time.
Sensual Massage: Turn an ordinary massage into a sensual massage by rubbing this vibrator over your spouse's erogenous zones during the massage.
Clitoral Stimulation: Press the vibrator against your clitoris while making love to your husband for extra clitoral stimulation from its rumbly vibrations.
Get more tips on using a clitoris cuddler vibrator to enhance lovemaking in your marriage bed.
More Information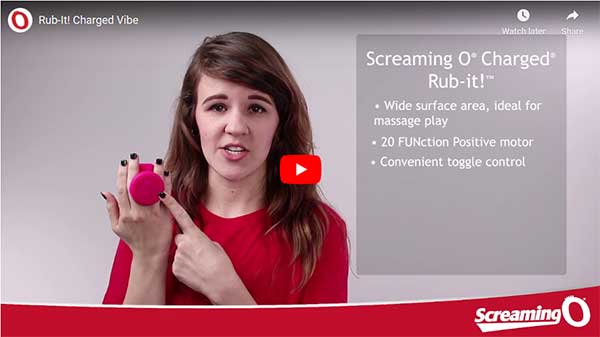 Wide Point of Contact: This vibrator has a wide point of contact that stimulates all of you.
Powerful, Rumbly Vibration: Its motor vibrates at a low frequency, producing deep, rumbly vibrations that penetrate deeply.
20 FUNctions: Rub-It's motor vibrates in 20 orgasm-inducing patterns.
Rechargeable: It's rechargeable and lasts for about an hour on a single charge.
Pure Silicone Body: This marital aid is coated with lab-tested, True Silicone that's easy to clean and body-safe.
2-Year Warranty: It includes a 2-year warranty.
UPC: 817483013478