Description
More Details About the Bgood Deluxe Curve G-Spot Vibrator
The Bgood Deluxe Curve is made using high-quality, non-porous silicone. Its large, curved head easily reaches your g-spot and fills it with outstanding stimulation from its 6 vibration patterns.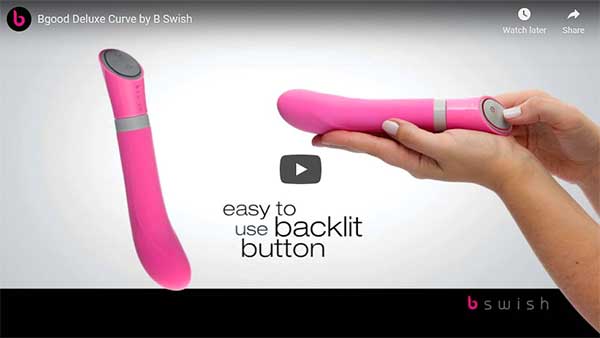 Tips on Using the Bgood Deluxe Curve
The Bgood Deluxe Curve is a great Christian sex toy for couples who want to add intimacy to their marriage beds. Here are a few popular tips on using this marital aid to enhance lovemaking.
Foreplay. Use the vibrator during foreplay to stimulate her g-spot. It can also be used to stimulate your wife's clitoris and nipples.
Get more tips on using a g-spot vibrator to enhance lovemaking in your marriage bed.
UPC: 8555888500453