Description
More Details About the Comet II G-spot Vibrator
The Comet II G-spot Vibrator is ergonomically designed to fit your hand and body during g-spot stimulation. It's made of soft, satin silicone and vibrates in seven amazing patterns. It's rechargeable and includes a lint-free storage bag for safekeeping.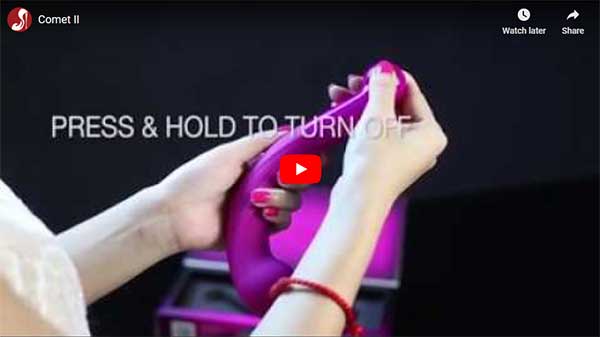 Tips on Using the New Product
The Comet II is a great Christian sex toy for couples who want to add intimacy to their marriage beds. Here are a few popular tips on using this marital aid to enhance lovemaking.
G-spot stimulation during foreplay. Once she is very aroused, use this vibrator to stimulate her g-spot during foreplay.
Get more tips on using a g-spot vibrator to enhance lovemaking in your marriage bed.