Description
More Details About the Impress Wand G-spot Vibrator
The Impress Wand G-spot Vibrator is a powerful massager with a flexible, curved shaft that's perfect for stimulating her g-spot during foreplay. The firmer you press the control pad the more intense its vibrations become. It's also waterproof so you can take it with you in the shower or tub.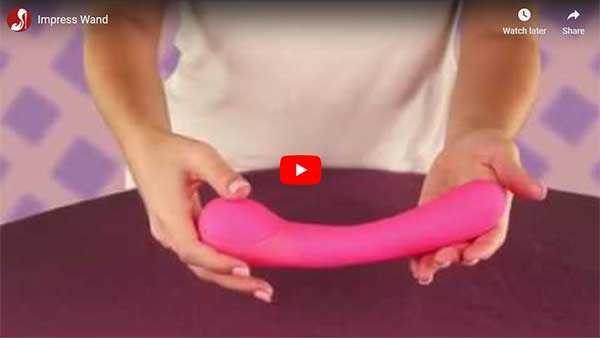 Tips on Using the New Product
The Impress Wand is a great Christian sex toy for couples who want to add intimacy to their marriage beds. Here are a few popular tips on using this marital aid to enhance lovemaking.
G-spot stimulation. Use the vibrator to stimulate her g-spot during foreplay or cunnilingus.
Clitoral stimulation. Press the tip of the vibrator on your clitoris during sex for added stimulation to intercourse.
Get more tips on using a g-spot vibrator to enhance lovemaking in your marriage bed.