Description
More Details About the Inspire Vibrating Curve G-spot Massager
The Inspire Vibrating Curve Massager has an ultra-thin, flexible shaft that forms to your body's curves. The tip of the massager houses a powerful vibrator that vibrates in ten heavenly functions. It's waterproof so you can take the fun with you in the shower or bathtub. The Curve is made using soft, smooth silicone and includes a 1-year warranty. It also includes a safety lock that ensures it won't turn on while traveling.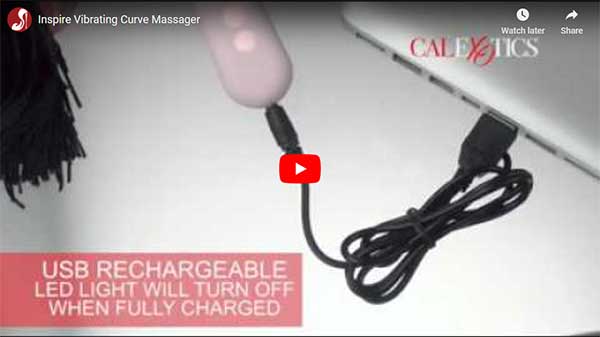 Tips on Using the Inspire Vibrating Curve Massager
The Inspire Vibrating Curve Massager is a great Christian sex toy for couples who want to add intimacy to their marriage beds. Here are a few popular tips on using this marital aid to enhance lovemaking.
G-spot stimulation. Use this vibrator during foreplay to stimulate your wife's g-spot. For best results, use it once she is very aroused.
Get more tips on using a g-spot vibrator to enhance lovemaking in your marriage bed.
UPC: 716770088314