Description
Tips on Using the Charged Big OMG
Here are some of our favorite Christian tips on using this vibrating cock ring to improve the quality of intimacy in your marriage bed.
Lots of Clitoral Stimulation During Sex: Have your husband wear this vibrating ring during lovemaking so you can enjoy extra clitoral stimulation from its vibrator. The woman-on-top, also known as Cowgirl, is the best sex position for vibrating rings.
Clitoral Stimulation: Use the vibrating ring's vibrator to stimulate your clitoris, nipples, or perineum during foreplay. It doesn't have to be used when it's on his penis.
More Information
Large, Vertical Motor: Big OMG's innovative vertical motor is ideal for maximum clitoral contact.
Thick, Stretchy Ring: The thick, stretchy ring is strong and comfortably squeezes the base of his penis, making his erection firmer and thicker.
3 Speeds + Pulse: One speed doesn't fit all. It vibrates at 3 intense speeds or pulse mode.
Quieter Vibration: This marital aid is quieter than most vibrating rings.
Rechargeable: It lasts about 1 hour of continuous pleasure on a single charge, and you never have to fumble with charging the batteries again.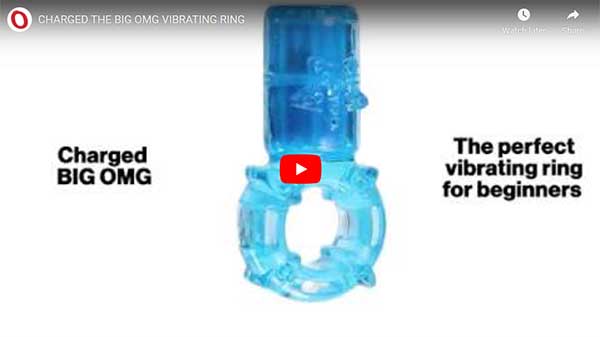 UPC: 817483014109