Description
Tips on Using the Charged BigO
Here are some of our favorite Christian tips on using this vibrating ring to improve the quality of intimacy in your marriage bed.
Foreplay: Use this vibrator to stimulate external erogenous zones such as the clitoris, nipples, and testicles during foreplay.
Intercourse: Slip the vibrating ring on the base of your husband's penis and enjoy extra clitoral stimulation from its powerful vibrator. Try the Cowgirl position. It's awesome!
Get more tips on using a vibrating penis ring to enhance lovemaking in your marriage bed.
More Information
The Charged BigO Vibrating Cock Ring is made of a body-safe, strong, super-stretchy material that fits any sized man. It includes a powerful, 3-speed plus 1 pulse mode vibrator. The vibrator is rechargeable and lasts about an hour on a single charge. It's also waterproof so that you can take the fun with you in the tub or shower.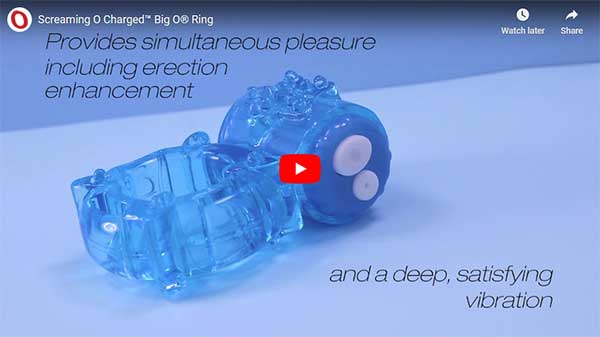 Specifications
Rechargeable vibrating penis ring
3-speed motor with bonus pulsation
Stretchy ring made from body-safe SEBS
60+ minutes of vibration on a single charge
USB charge cable included
UPC: 817483013164