Description
Tips on Using the Original Vacuum CUP Stroker
Here are a few of our favorite Christian tips for using this sleeve to bring you to new heights during sex.
Foreplay: Give your mouth or hand a break and use this stroker to stimulate your husband during foreplay.
Long Distance Lovemaking: Pack one or a few of them in your husband's luggage so he can use it during phone sex with you while he's out on a business trip.
More Information
Hourglass Shape: It has an hourglass shape that's easy to grip and squeezable for a tighter fit.
Air Hole: Press a finger over the air hole to create a vacuum sensation during use. Tip: Lift your finger off of the hole while inserting your penis into the stroker and then cover the hole while pulling out of it. This technique feels amazing!
Smooth Entry: It includes a "smooth pad" at the insertion point that makes entry feel great.
Lube Included: This stroker includes a "lube ring" just inside the insertion point that automatically applies lube for you.
Wavy Ribs: There are wavy ribs and nubs midway through the chamber.
Multi-nubbed End: The end of the chamber includes the air hole and waves that feel great against the head of the penis.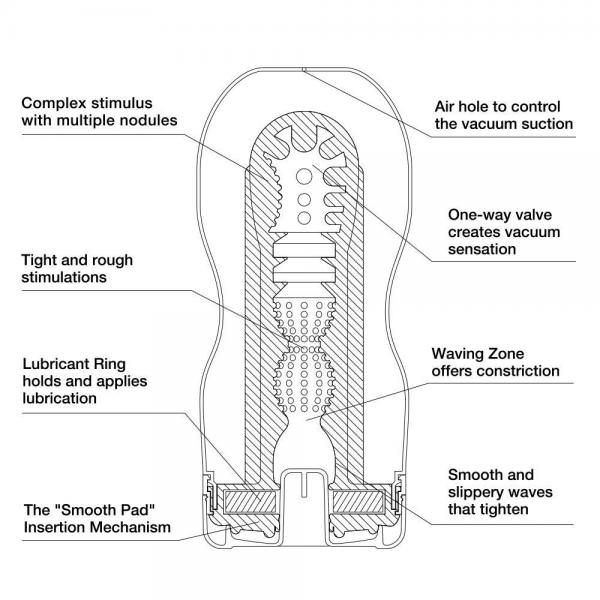 Internal Lubricant: Water, Glycerin, Sodium Polyacrylate, Phenoxyethanol, Methylparaben, Hydroxypropyl Beta Cyclodextrin, IPBC.
UPC: 4560220550175