Description
More Details About the Satisfyer Pro 2 Next Generation
The Satisfyer Pro 2 Next Generation Focused Clitoral Stimulator cups your clitoris and engulfs it with heavenly stimulation using gentle suction and rapid pulses of pressure waves. It stimulates using eleven pulsation patterns and can be used in or out of the water. It's rechargeable and includes a USB charging cable.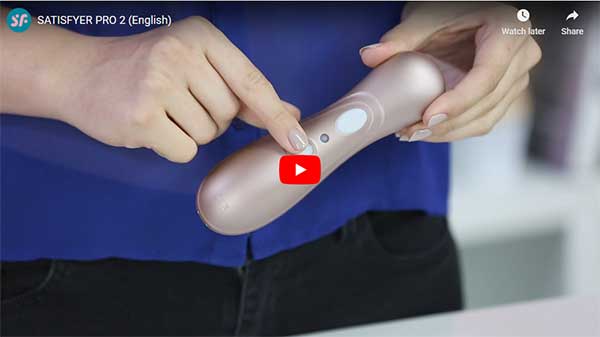 Tips on Using the Satisfyer Pro 2
The Satisfyer Pro 2 is a great Christian sex toy for couples who want to add intimacy to their marriage beds. Here are a few popular tips on using this marital aid to enhance lovemaking.
Clitoral stimulation during intercourse. Get into a sex position where you have room to place the Satisfyer Pro 2 over your clitoris during intercourse and use it to stimulate your clitoris during intercourse.
Foreplay. Use this marital aid to bring your wife to multiple orgasms during foreplay.
Get tips on using this pressure wave stimulator to enhance lovemaking in your marriage bed.
Dimensions: Length: 6.5″ Width: 1.8″ Height: 2.6″
UPC: 4049369015030