Description
More Details About the Luxe Touch-Sensitive Vibrator
The Luxe includes pressure-sensitive controls that allow you to control the vibration intensity by how hard you squeeze it. It's elegantly made using pure silicone and has a soft, satin finish. It includes a 1-year warranty and is rechargeable.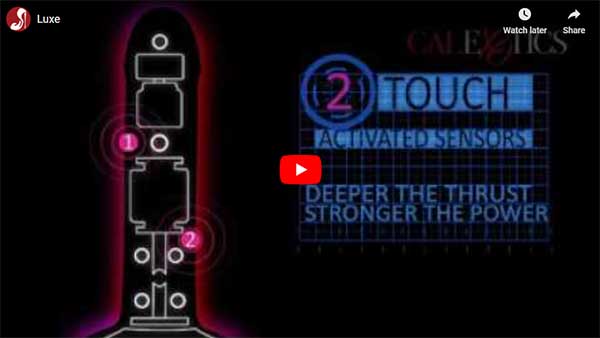 Tips on Using the Luxe
The Luxe is a great Christian sex toy for couples who want to add intimacy to their marriage beds. Here are a few popular tips on using this marital aid to enhance lovemaking.
Foreplay. Use the vibrator to stimulate your wife during foreplay. It's ideal for internal stimulation but good for external stimulation too.
UPC: 716770086815